In this article, you will learn all the basics of USAA Home Insurance as well as claim tips, types of coverage, and advantages and disadvantages of being insured by the company.
USAA Home Insurance provides financial protection against losses and damages to your residence, along with furnishings and other assets in the home. The Insurance also provides liability coverage against accidents in the home or on the property.
USAA Home Insurance includes several types of coverage for members to choose by customizing their policy according to their needs. Overall, the company pays to repair or replace your house and other structures in case of damage or lost. It is a great option for military service members and their families.
USAA Home Insurance Costs and Quotes
USAA Home Insurance Quotes and costs vary by State. In some states the cost can be over 2 thousands while in others it is less than $600. For instance, the average annual home insurance cost in California for a for $250,000 in Coverage is $576.10 while in Oklahoma it is $2,324.38.
Here is a short table of average USAA Home insurance cost by State.
| | |
| --- | --- |
| USAA Cost by State | Average Annual Cost for $250,000 in Coverage |
| Oklahoma | $2,324.38 |
| Kansas | $2,147.08 |
| Louisiana | $1,996.57 |
| Alabama | $1,015.19 |
| Texas | $990.76 |
| Georgia | $906.59 |
| Kentucky | $605.38 |
| California | $576.10 |
| South Carolina | $553.88 |
What Does USAA Homeowners Insurance cover?
If damage or lost happens to your home, they will help take care of it so you can get your life back on track. USAA home insurance covers you for:
Fire
Most Weather-Related Events
Theft
Liability
Vandalism
Identity Theft.
What Types of Protections and Coverages USAA Offers?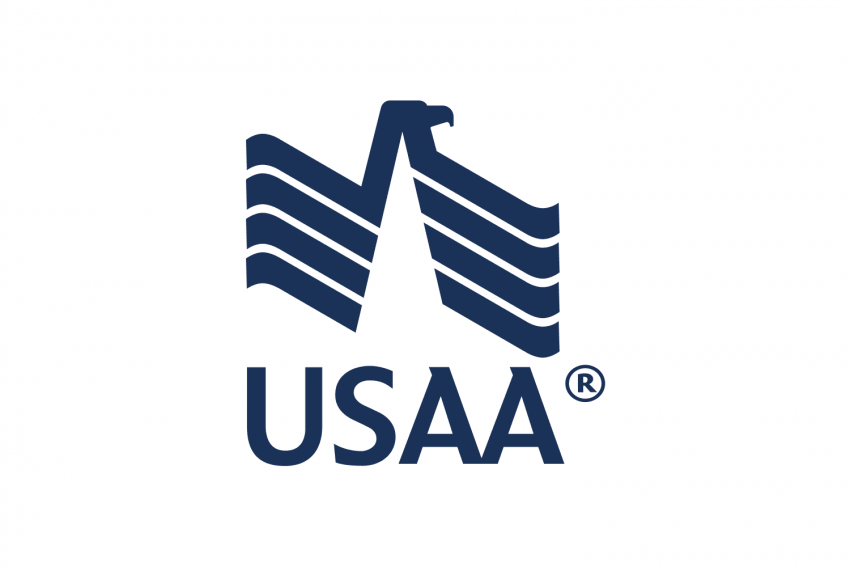 USAA provides various types of homeowners policy that can help protect you, your family and your biggest investment while fitting within your budget. Among USAA Home Insurance coverages include:
Dwelling Coverage – This Coverage pays for repairing or rebuilding your home if it is damaged or destroyed by a covered event.
Loss of Use – This protection covers your increase in living expenses if your home is not livable after a covered damage or loss.
Earthquake Coverage – You may need to consider an earthquake coverage if you live a zone prone to quake. In fact, a quake can happen anywhere.
Personal Belongings – Covers the cost to repair or replace your personal property items if damaged or destroyed by a covered event.
Personal Liability – Generally provides coverage when you are legally responsible for accidental injury or damage to the property of others.
Home Sharing Coverage – Whether you're renting out a room or your entire house, Home Sharing Coverage helps protect you and your guests.
Other Structures – This is a coverage for other structures on your property separate from the home, such as detached garages, storage sheds, fences and driveways.
How to file an USAA Home Insurance Claim?
You can file an USAA Home Insurance claim online on usaa.com or though the USAA Mobile App. You can also call the USAA home insurance phone number at 210-531-USAA (8722) or 800-531-USAA (8722). An adjuster will call you within 48 business hours after you file the claim.
Kindly note that homeowners or property claim usually takes longer than an auto claim to process. The length of the claim depends on several factors including:
Your availability
The amount of damage.
The availability of contractors, especially if there's a waiting list after a natural disaster.
Advantages and Disadvantages
Advantages

There are many reasons to become a USAA member and save on your home insurance, while having a good coverage and service that fit your needs.
Some other benefits of the USAA Home Insurance include:
Available in All States – Coverage is available in all states
Easy Application – The mobile app can be used for claims, coverage and more.
Excellent Rating – USAA has received an A++ financial rating from A.M. Best.
Low Price: You can customize your coverage to help you find an affordable rate.
Military Support: Uniforms are covered in the event of a loss for active duty or deployed members.
Easy Claims: Get the attention you need before, during and after you file a Homeowners Insurance claim.
Replacement: Cover your home and personal belongings at today's replacement cost, with no depreciation.
Disadvantages
The company has two disadvantages:
No local agents are available for customer support
The Coverage is limited to U.S. military, veterans and their families only.
How to Lower Your USAA Home Insurance Premium?
There is no fixed USAA Home Insurance cost. Many reasons and criteria affect your quotes. Criteria such as location and construction materials play a major role in determine your home insurance costs. But you can take steps to lower your cost.
Here are some simple ways you can save on your insurance premium:
Home-age Discount – Newer homes are eligible for a lower rate than older ones. So, the newer your home the lower your premium.
Bundle and Save – Save up to 10% on your homeowners insurance premium if you other types of policies, such as auto insurance policy, with USAA.
Consider Your Deductible – Choose a higher deductible, but just make sure you have the fund to cover the deductible amount in the event you have a covered loss.
Install Protective Device – Homes with an alarm system or other protection against fire or theft may be eligible for a discount. For instance, USAA offers special savings and benefits through its alliance with ADT home security systems.
Claims-Free Discount – You can get 10% off on your home insurance policy if you spend 5 years with no claims, regardless you are a homeowners, condo or renters insurance policy holder.
Impact-resistant roof: Having your house with roof with greater resistance to wind or hail can reduce your premium rates.
Membership loyalty: USAA offers lower rates to members who have been with the company for a long time.
Good payment history: It pays to be punctual in your payment with USAA. Customers who regularly pay their bills on time may receive better rates.
If you have a suggestion, comment or question regarding USAA home insurance, kindly comment below.
(Visited 208 times, 1 visits today)