Animal Human Sex
Sexual intercourse should be between a man and a woman, not between humans and animals; this is bestiality  and it is illegal in most countries. However, animal human sex practice is getting more and more popular. It happens sometimes people get caught having sex with animals.
9 Most Dirty Cases of Animal Human Sex (Bestiality) That Go to Court
1 "Freddie the Dolphin" (1991, UK) –
"Freddie the Dolphin" is a case in which a man accused of masturbating a well known tame dolphin at sea. He was charged with a "lewd act".
The man was acquitted after expert witnesses testified male dolphins use their erections not just sexually, but socially as well, and no sexual inference could be drawn.
Judge summing up said of the £30,000 trial cost, "this has been the most expensive lesson in dolphin sociology that he has ever heard of".
2. Kenneth Pinyan (2005, USA) –
A man died following anal penetration by a stallion, which was filmed by his friend.
The death led to rapid introduction of laws in Washington State against sex with animals.
3. Sudan (February 2006) –

In February 2006 in Sudan, a man caught having sex with a neighbor's goat ordered by the council of elders to pay the neighbor a dowry of 15,000 Sudanese dinars ($50). Having sex with goat is sometimes practiced as a satanic ritual, but that man was doing it for pleasure.
The council also ordered the man to marry the animal in addition to the payment.
4. Cambodia (2005) –

In Cambodia in 2005, a man caught having a "passionate embrace" in bed with dog, by wife, confessed he loved the dog more and they separated.
Cambodian police commented: "As police, we could only solve the problem of his wife then wanting a divorce… We cannot solve the problem of his relationship with his dog, because under Cambodian law it is not strictly illegal…
5. Dennis Gress in SALINA, KS (KCTV) –
In Salina, Kansas, a 69-year-old man named Dennis Gress was accused and arrested in December 2011 for having sex with his neighbor's dog, according to police report.
The neighbor caught Dennis Gress having sex with the dog in the back yard of the owner and called police. He was then arrested and charged on 2 counts of criminal sodomy and 2 counts of lewd and lascivious behavior.
Further investigation by the police reveals Gress had previously had sex with the same dog in September but the lewd act was not reported to the police at that time, so there was no arrest.
6. Wisconsin, USA (2007) –
Bryan James Hathaway was convicted for having sex with a dead deer.
The court case raised some interesting legal issues because the statute prohibits sex with animals, but not carcasses.
The defense raised the issue that if a dead animal was an animal, at what point would it cease to be an animal.
7. Vancouver, Canada (2012) –
Brian Cutteridge, bestiality proponent, was arrested after the SPCA claims to have a video of him engaging in sex with one of his dogs.
The media does additional information on the ending of the case. No one knows if the man was acquitted or fund guilty.
8. NEWTON COUNTY, GA (March 7, 2012)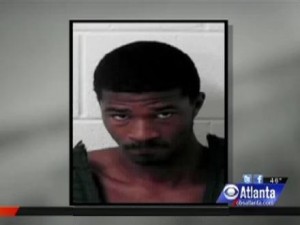 An Atlanta 19 Yr Old man, Bernard Archer, caught on camera having sex with the dogs of his neighbor, Dr. Cathryn Lafayette.  Police arrested and charged him with two counts of bestiality.
According to Dr. Lafayette, Archer was supposed to clean out her dog's kennels and do other work around her home the fact she paid for him to enter a GED program. But he had something else in head.
During an interview with journalists, Dr. Lafayette stated the following: "A deputy told me I didn't do anything wrong, I was the victim. I said, 'Victim!' I'm thinking, 'Wait a minute, did someone kill my dog?' He said, 'No the neighbor behind you, they saw the teenager having sex with your female dogs…"
9. Jonnie Boggess (West Virginia, 2014)
This is the craziest animal human sex case ever. A West Virginia man named Jonnie Boggess was arrested October 2014 by the police for having sexual contact with a dog. His excuse after being caught in the sex act, Boggess said he did it gently and lovingly (with caress).
He continued to say to the authorities that he thought his actions were okay because the dog weighed more than 40 pounds and had been spayed. He also claimed the dog did enjoy the sex by the way she acts.
Apparently the relation between Jonnie Boggess and the dog was not just sex, but real love. He stated after finished having done the dirty deed he held the dog in his arms and told her he loved her.
In addition to moral issue, practicing "human animal sex" can lead to health problems some scientists believe. But as for now, there no medical study to prove it.
(Visited 7,657 times, 1 visits today)