This post covers some simple ways to make money with a pickup truck even if you had no previous experience. It will surely open up your mind to a few side hustles and have you wondering why you haven't thought of this before.
Perchance you want to replace your full-time job and be self-employed. You may be able to reach this goal by using your pickup truck to start your own business. Whether you know it or not, you are sitting on a money maker just by having access or owning a pickup. If you wanted to, you could probably make money every single day using a truck yourself or by renting it out.
Here Are the Ways to Make Money with A Pickup Truck
Advertisements On Your Truck
Allowing companies to use your truck as a means to advertise their business is a good way to make money. Basically, they place ads on your truck and wherever you drive your truck people see it. It usually doesn't take any additional efforts on your part. As with everything else there are some swindle artists out there so you may want to do your research before you sign up with a company and it turns into a nightmare. Wrapify and Carvertise are two companies that have proven to be reputable. You can make up to $452 a month with Wrapify but it depends on how much you drive and how much of your truck is wrapped in their advertisements. Occasionally Carvertise will have some special promotions that'll pay you $200 a month but usually you will receive a flat rate of $100 a month to advertise for them.
Another option you have with Carvertise is to park your truck in specific places add specific times and earn $30 per hour. Advertising on your truck is an easy way to make money because you don't have to do a whole lot and can earn cash at the same time you're using your truck for another money-making venture.
Food Delivery
There are people making more money delivering food than they ever made on their full-time jobs. This may not happen for everyone but just the fact that it is a possibility may push you into the direction of making money with your pickup truck by delivering food. Grubhub and Uber eats are two popular food delivery platforms. on average if you deliver for Grubhub you will make $12 an hour however it could range anywhere from 5 to $25 an hour depending on the location and time of day you're working. you can expect to make an average of $14.00 per hour with Uber eats. With both of these platforms you get to keep your tips so it's difficult to say exactly how much you will make. The advantage of delivering food with a pickup truck is that you can easily organize and deliver larger orders.
Moving and Hauling
You should always be able to make money with your pickup truck moving and hauling for individuals or businesses. Someone is looking for this service every day of the week. when you provide moving services you have the option to make money just as the transportation or you could also make money as the labor. You can charge for the services individually or bundle them together. You have the option to advertise your services online or sign up with a platform like Go Share where you can pick the jobs you want, concentrate on making money while they handle things the details and things like insurance.
If you don't want to be bothered with moving people's furniture for fear of damage or other issues, you can haul junk, donated or unwanted items. There are also many moving companies that you can work for on a contractual or as needed basis. There are millions of people that want to move large items but do not own a pickup truck. This could be a very rewarding way for you to make money.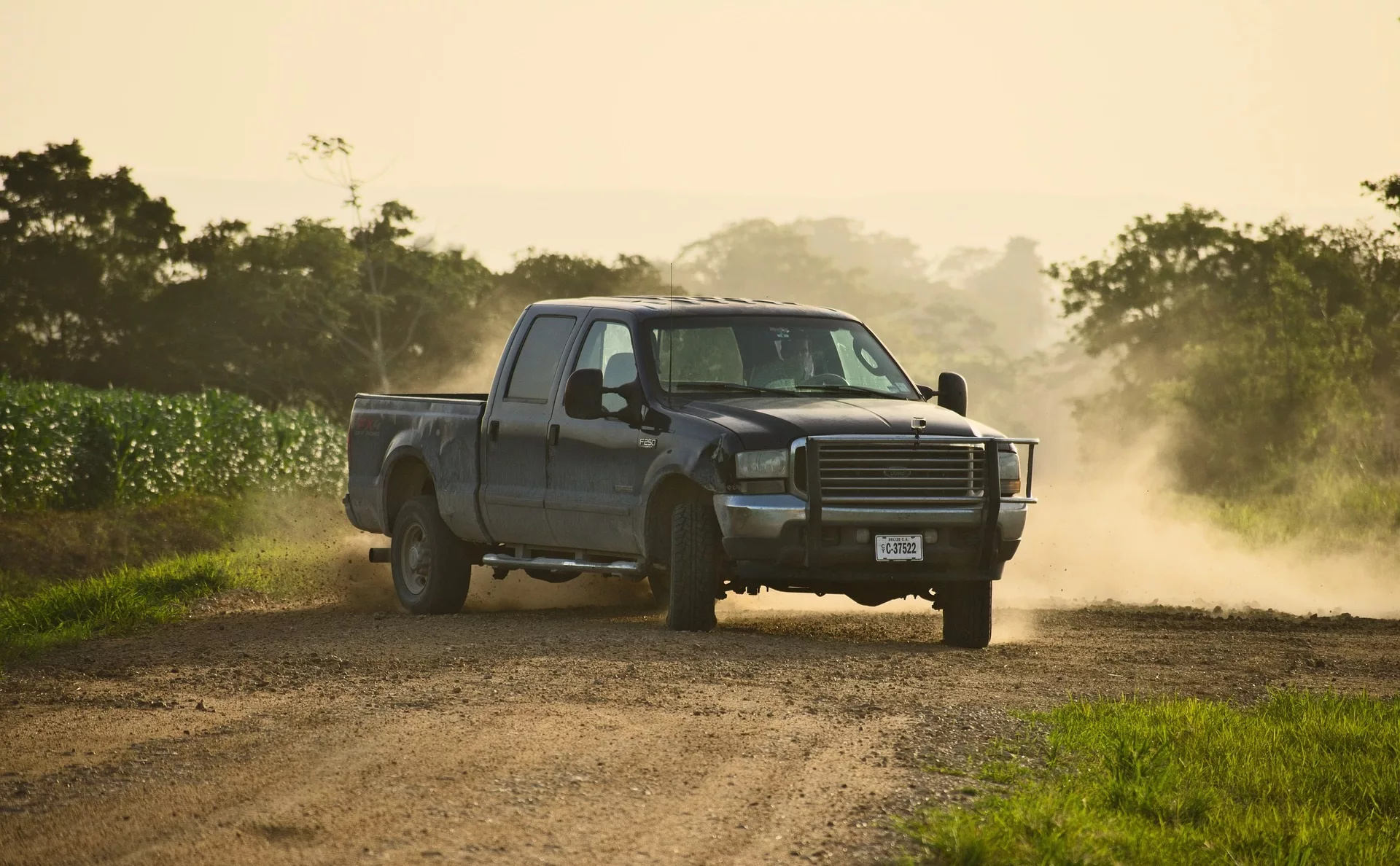 Rent Out Your Truck
If you do not use your truck often or maybe you are temporarily incapacitated and unable to drive your truck you have another option. Why not rent your truck out? You can use a platform like Turo or Getaround. Turo is in certain provinces of Canada, Germany, the United Kingdom and in every state except New York in the United states. You are provided with liability insurance and there is extensive list of requirements you must meet before you can rent your truck. Getaround states that you can make $800 a month by renting your truck however this platform is not available in as many cities as Turo.
Contract With Construction Companies
Construction companies are often in need for people to clear their construction or renovation sites. They need someone to haul away rocks, materials, logs and even dirt. They are required to clean up the site after the construction is finished. They may also need someone to haul away old appliances or cabinets when they do remodels. You can make money with your pickup truck by delivering large items to construction sites.
Oftentimes materials will come in on a large truck tractor trailer but it cannot go into certain areas so they transport the items using a pickup truck. This is where you would come in. Next time you drive by a construction site just stop and ask someone if they need help from someone with a pickup truck.
Snow Plowing/Landscaping Services
Let it snow let it snow let it snow is what you'll be seeing if you use your pickup truck to make money plowing snow. You may be able to contract with your local city or government to plow snow. You can advertise to plough large driveways or business parking lots. After the winter is gone you can use your truck to make money providing landscaping services.
Many people need mulch, dirt, rocks and several other items delivered that they either don't want to put in their automobiles or they are way too big. It might be a good idea to bundle these services together so you can offer your customers multiple services and make more money in each season.
Appliance and Furniture Delivery
How many times has someone offered to pay you to pick up some furniture or an appliance that they bought either from the store, online or a local sale? there's no need for you to wait for someone to ask you, just start doing your own advertising to make money using your pickup truck. There are several stores that charge their customers additional monies to deliver large appliances and furniture. In most cases you can charge their customer less and save them some money while making some for yourself.
You can also use your pickup truck to deliver furniture for places like rent-a-centers or estate sales. in some cases when a customer purchases new appliances and they are delivered damaged or down the road they need repairs, the store will pay you to pick up these items from the customer's house.
Start A Towing Service
If you already have or willing to obtain the additional equipment need it to use your pickup truck as a tow truck, this can prove to be a real moneymaker. Vehicles are constantly breaking down on the roads and highways and need to be towed to a safe location, a repair shop or to the customer's home. If you are willing to work on the weekends you can really cash in because a lot of towing businesses are closed on the weekends, have only emergency hours and charge an exuberant amount. they will also find people wanting to tow a boat to and from the lake or to transport a car that is drivable but they have no one to drive it.
Thank you for staying with us until the end. Please share the post with a friend and comment new ways to make money with a truck.
(Visited 39 times, 1 visits today)