5 Simple Business Ideas to Make money online

Starting your own business to make money online can be very rewarding, but there are certain techniques you need to apply to avoid unnecessary obstacles, and possibly, failure. If you approach the project step by step, in the right direction, the path to success will surely be easier for you.
First and foremost, it is important to establish the trajectory of your business. It does not mean you have to perceive the end from the beginning; you just need to have clear ideas on where to start and the goal to achieve. Write down each idea and vision it as if it is already real.
You can make money online with a variety of ideas; important is using the right methods in order to succeed. This article gives you an outline. And you will find all the necessary details on how to start an online business with little or no money.
I wish you already much success
How to make money online?
First think and then act; rushing things is damaging.  Start by developing a business plan. This step usually includes picking a niche you are good at, registering domain name… This only can take a lot of effort, but it is worth it.  This is crucial to make the right choice; you are laying the foundation for a successful online business which can financially change your life. You cannot take any decision lightly.
You can start your internet business and make money online by applying these 5 ideas
Idea # 1: Create an online store
This is one of the most common methods people use to make money online. Once you determine the product you will offer and have a reliable plan, you can launch your e-commerce site.
This is simple: You have a product to sell which is published on your website which people can access 24/7 while you are sleeping. Once you start getting traffic, you will make sales 24/7.
You can create an online store with PrestaShop, Magento or WordPress, volusion (paid)… Most web hosting providers offer features which customers can use to create their e-commerce for free.  As merchant account, you can use free PayPal account if your e-tore is new or does not make a lot of sales.
Advantages and Disadvantages
An online store is more flexible than a physical store, but the competition is high. You will have to deal with powerful competitors, such as Amazon, EBay, Walmart, which offer almost everything on their site, cheaper…
The simple way to succeed with a small budget is to specialize in a specific product. Marketing and selling a single product and you will be amaze how easier it is for you to promote and grow your business. You can also do dropship; you buy no inventory, your seller does the shipping for you.
Idea # 2: Sell non-physical products
As mentioned above, selling physical products on the internet is not easy, at least when you get started, before establishing your name. But there is another online business model you can consider: sale of services.
When I say service, I include software, online tools, matchmaking services and personal services. And the best way to boost your sales dramatically is by creating a mailing list. The subscription will provide you some security, and allow you to establish a provisional turnover.
Advantages and Disadvantages
This business model has plenty of advantages: recurring revenue, customer Loyalty, and significant margin, especially if you sell software or an online tool that you buy directly from the producer.
It also has some disadvantages. It requires starting resources, such as skills (coding in the case of software); investments, in case you hire a developer to create and launch your own product.
If you have the resources, this is a great business idea to make money online, which has already made many millionaires.
Idea # 3: Sell benefits
The idea is simple: you have expertise in an area, you use internet to sell your service. Internet has allowed many people to go into freelance and find customers easily from around the world. This type of business is ideal for people who want to make money online but does not want to buy and sell products.
You have many choices. You can create your own website or promote your work on other sites such as Sears, Amazon and EBay, and others. But regardless of the choice, you will need to do marketing, such as link building and YouTube videos, in order to increase your sales.
Examples of skills you can sell: WordPress website services, graphics,writing, coding, SEO (you can have your own agency), and others…
Advantages and Disadvantages
You need no capital to invest, not even one penny, if you don't intend to start with your website and agency. Most of websites that offer this service accept free registration. All you have to do is sign up and list your services/products.
Competition is tough and it is not always easy to dig up a contract, but it is possible. The technique is to offer excellent service to your customers. You can also offer discount to attract potential buyers. Word-of-mouth remains the most effective promotion tool in this type of business. Once you establish yourself making money online will be easier.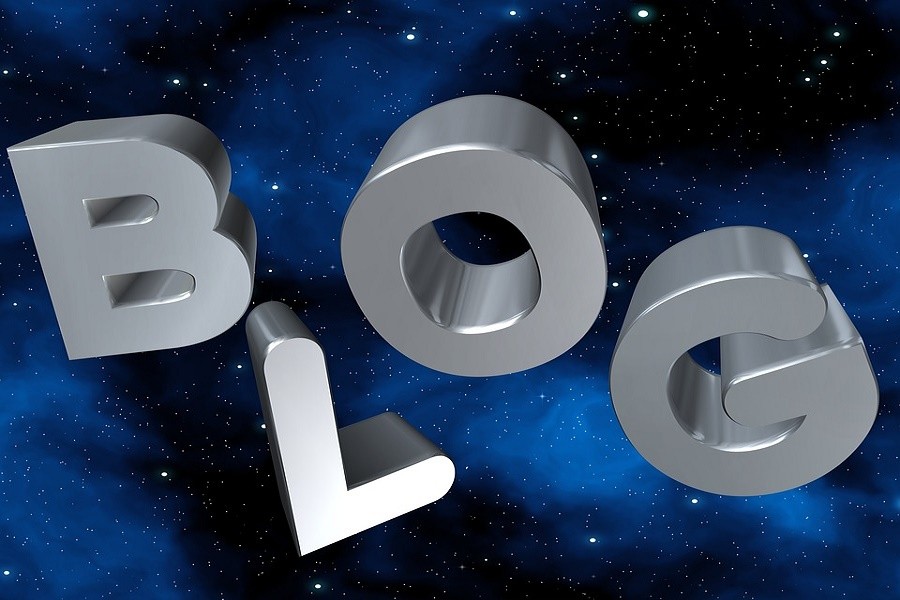 Idea # 4: Create a Blog
Creating a website to be monetized through advertising such as Adsense is the best way to make money online, having a residual income for the rest of your life. In fact, this is the business model of most blogs, news and informational sites. Content is posted regularly on the site and promoted on social networks and other websites. The main method of making money is advertising, mostly Google Adsense.
Some other sites take up this strategy, looking for frequently searched queries on Google, and creating posts containing these keywords. This is for example the cases of many authority websites such as wikiHow and Forbes. If you can write average quality articles you already have a tool to make money online.
Advantages and Disadvantages
Very easy to set up: a simple WordPress blog and a Google Adsense account is enough to get started.  Writing articles does not require exacting skills. Even if you are average at the beginning, you will learn from your experience as you continue writing.
It requires a lot of editorial work and the revenue generated by advertising, including Adsense, are low. Depending on your niche, you can make about 10 cents, sometimes less, per click.
Therefore, if you are planning to create a blog to make money online write on keywords that have average Pay-per-click (PPC).
Idea # 5: Sell training or tools
This business idea expands the idea # 4. Creating a content site and sell training or tools is by far the easiest way to create a profitable business on the Internet. Although very accessible, it is the least known idea on making money online.
But since you are trainer, thus a professional, Instead of publishing low to medium quality content, you are in obligation to publish feature and high quality articles that will help people achieve their goals and have confidence in your product.
Advantages and Disadvantages
You can use your articles to encourage readers to sign up for a mailing list via a capture form, and they will continue to receive update on your service. From time to time, an offer, any form of training or tools, will be made for them to purchase. Avoid being too pushy or annoying by sending too many marketing emails which can make certain subscribers opt out from your mailing list.
It takes time to build an email list. So, you may spend a while before starting seeing results of your work. It takes skills and marketing effort to convert subscribers into real buyers.  But with persistence this is a sure mean to make money online.
In any case, this powerful business model must be constantly optimized and improved through web marketing strategies. Search engine marketing (SEM) is constant; it is now completely different from what it used to be 5 years ago. Google regularly comes with new updates and changes; you need to keep up with the new marketing strategies.
You have more chance to fail than succeed in online. In an article published on startupsnofilter.com, titled: what is a  startup?, the author defines starting a business as "a risky tentative with significant upside." When the obstacles come, you need to find a way to overcome them and pursuit to your success.
(Visited 14 times, 1 visits today)