Russia is one of the world superpower with a dominant global position in terms of military and economy.  In fact, after its imposition in Syria and its successful ongoing fight against ISIS in Syria and Iraq, the New York Post called Russia the new "world's ONLY superpower". But the country does not tolerate certain things.  Discover 7 Things Absurdly Prohibited In Russia.
1. GAY PROPAGANDA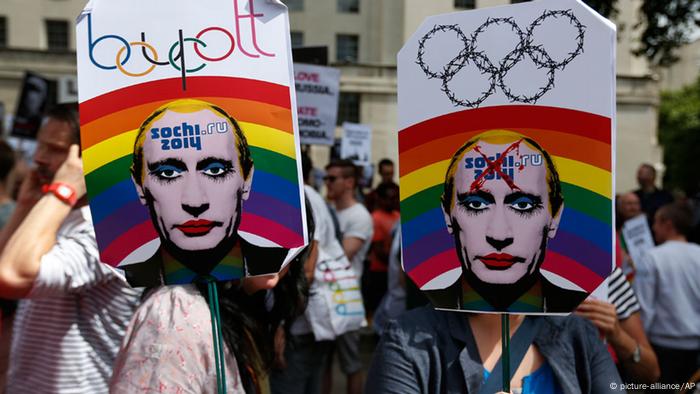 Sexual perversion and homosexuality have their limit in Russia. If you are homosexual, you'd better keep it personal. When it comes to traditional relationship between men and women, conservatism is primordial in the country.
"Propaganda of non-traditional sex near minors" is illegal, according to the Russian law. Either a large demonstration campaigning for LGBT (lesbian, gay, bisexual, and transgender) rights can be prosecuted as two homosexuals acting vulgarly in the street.
2. CHILD 44 OF TOM HARDY
Tom Hardy is a British actor. He plays many great films including Child 44, a film based on the case of Andrei Chikatilo who was a Soviet serial killer committing sexual assault, murder and mutilation of more than 52 women and children between 1978 and 1990.
In the film, Tom Hardy plays a Soviet police officer investigating the murder of children in a "country supposed to have no crime". Child 44 was banned from distribution in Russia because it was not "historically inaccurate", says the Russian Minister of Culture.
The ministry states after viewing the film we determine it is "ideologically incorrect… It is unacceptable to show this kind of film on the eve of the 70th anniversary of victory."
3. FOUL LANGUAGE – FILTHY WORDS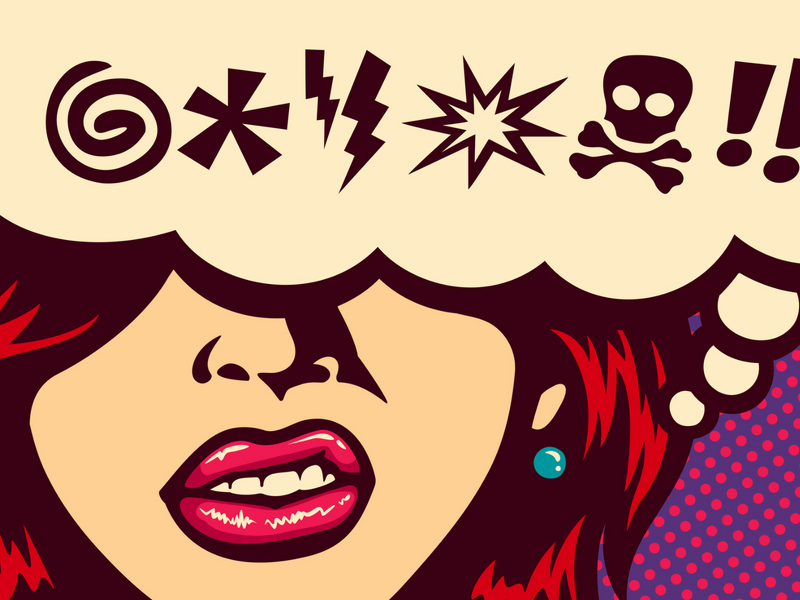 In 1972, the American comedian George Carlin listed "Seven Words You Can Never Say on Television: shit, piss, fuck, cunt, cocksucker, motherfucker, and tits." They were considered inappropriate and unsuitable for radio or television in the United States.
It is no longer the case in the country today. It seems the more Dirty Words a movie or song has the more the public like it. But Russia keeps certain moral standard and family value when it comes to broadcast on the public airwaves.
In 2014, Russia banned the use of vulgar and offensive words in movies, art, literature, television or during cultural events. Public figures as well as common individuals are subject to the law. Individual violators pay 2,500 Rubles (35 Euros) fine, 50,000 Rubles (500 Euros) for publishing and producers.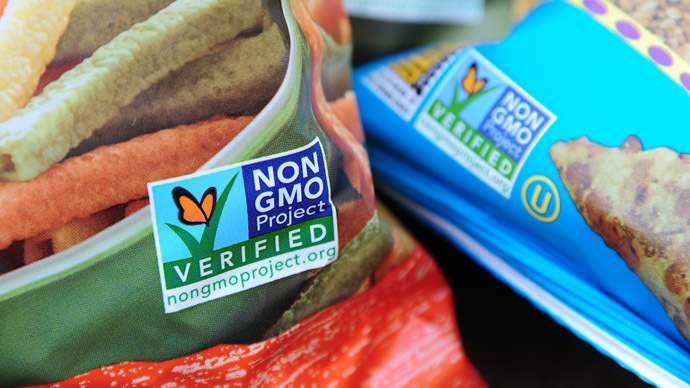 4. GMO, & FOODS COMING FROM THE WEST…
It is shown in many studies that GMO foods are not only devastating to our body but also to the environment.  This does not prevent the authorities (lawmakers, judges…) of the United States from allowing Monsanto, the Most Evil Corporation in the world, to continue its devastating production of GMO seeds. But is not the case in Russia.
Vladimir Putin stands up for the wellbeing of his people and the entire planet. The world's largest nation, Russian Federation, has formally ban all commercial planting and selling of Genetically Modified Organisms, GMOs, in Russia.
The prohibition had has been subject of a heated debate among Russian authorities. In February 2014, Russian Prime Minister Dmitry Medvedev announced the banning. Finally, one of the most powerful countries in the word stands up against Monsanto and the US-led GMO cartel.
In addition to GMO, the country has also banned most foods import from the United States, European Union, Canada, Australia and other countries, ever since the West imposed sanction on Russia for its involvement in Ukraine.
5. INTERNET MEMES MOCKING LEADERS…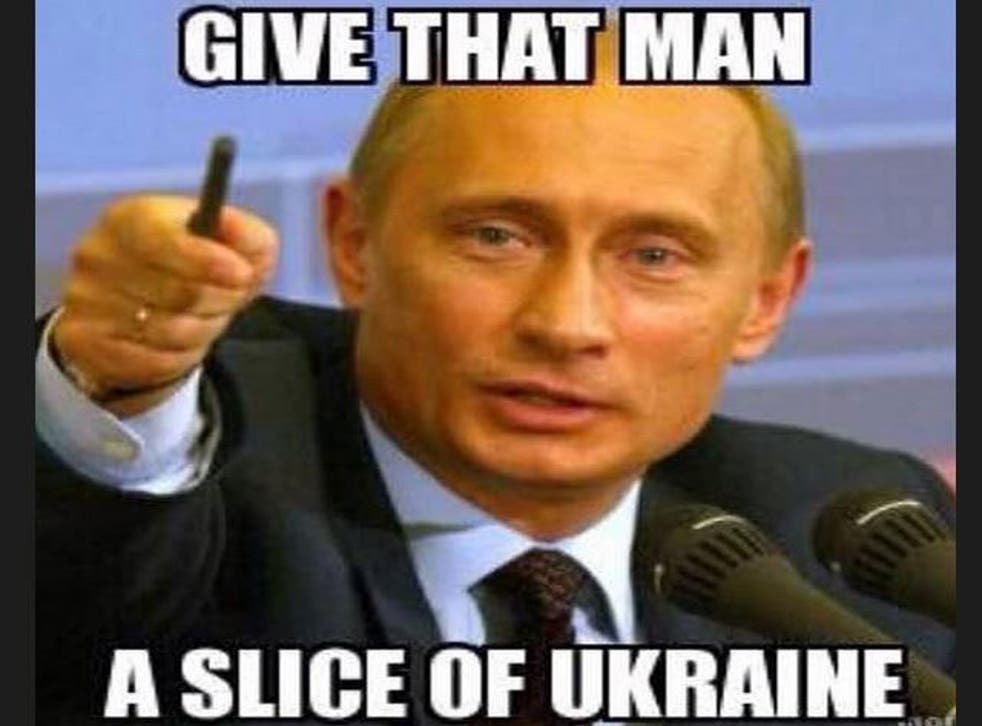 The say Russians have the cult of personality in their skin, they tend to excessively adulate their leaders: Prince of Novgorod, Grand Prince of Vladimir, Stalin, Putin… They don't tolerate humiliation to their beloved leaders, especially when putting them in ridiculous postures.
For instance, certain figures are prohibited to address to Putin. In fact, the law prohibits all images of President Vladimir Putin that is subject to popular memes. Yet Putin riding a T-Rex is okay with the law.
A law banned the local web images featuring public figures in postures which "have no relationship with their personality" and defame their honor, dignity or professional reputation.
6. WESTERN SOAPS
Western Soaps and detergents are also banned by the Russian Consumer Protection Agency. All of these products made by Procter & Gamble (PG), Colgate-Palmolive (CL) and Germany's Henkel (HENKY) are prohibited to be imported and used in Russia.
The officials estimate the products are unsafe ("toxic") and have failed to meet Russian safety standards. The agency states that some of those Soaps and detergents contain harmful chemicals which represent a threat to Russians' health.
Although the manufacturing and use of those products are full legal in the United States and other Western countries, studies find many of them have carcinogenic chemicals. For instance, Tide detergents contain high levels of 1,4-dioxane, a carcinogenic contaminant; Colgate-Palmolive has triclosan, a cancer-causing chemical.
7. SYNTHETIC LACE UNDERWEAR / LINGERIE

The government of Russia, as well as Belarus and Kazakhstan governments, has banned synthetic lace underwear for the health of the people. The authorities have decided that lingerie made from synthetic lace can no longer be imported, manufactured, or sold in Russian.
The decision officially became a law since July 2014. The Russian officials specifically prohibit the fabrication, distribution and selling of lace underwear composed of synthetic elements, such as nylon or polyester, which would be a threat to the health of consumers.
The ban outlaws any underwear containing less than 6% cotton, which represented about 90% of women lingerie in the country. The decision has faced serious opposition from lingerie lovers as well as manufacturers. Women take to the streets to protest… But the law remains.
Plus BERNARD-HENRI LEVY (BHL)
Bernard-Henri Lévy, also known as BHL, is a French writer, philosopher, filmmaker, novelist, essayist, playwright and columnist. The philosopher is on a "black list" of the Moscow Kremlin that prohibits him from entering and performing in Russian territory because of his political position.
In addition to Henri Lévy, more than 80 other names, including former heads of government, senior defense officials and parliamentarians, who are known as critics of Russian policy, are on this list. The philosopher criticizes the measure, and says Russia is trying to destroy Europe.
Several organizations opposed the decision. The European Union, through the voice of a spokesman, denounces the measure, calling it "completely arbitrary and unjustified." Meanwhile, Bernard-Henri Lévy is not welcome in Russia.
(Visited 62 times, 1 visits today)