Air traffic controller arrested for weapon of mass destruction
Weapons of mass destruction are no joke and they are taken especially seriously. Given we all live in a post 9/11 world it is more important than ever to remain constantly alert. Unfortunately, there was an incident recently where there was almost an attack at an airport because of technology such as this.
Police reported that an individual was arrested after bringing a pipe bomb into Charlotte Douglas International Airport. The individual reportedly received the pipe bomb from his roommate. Both of the individuals were charged by police for manufacturing and possessing a weapon of mass destruction.
Someone had called 911 which led to officers from the Charlotte-Mecklenburg Police Department to respond to 315 Minitree Lane near Mount Holly Road. The person who called 911 indicated that the individual in question had a homemade explosive of some kind. Members of the CMPD Bomb Squad confirmed that this was accurate and responded accordingly.
The individual in question was 30-year-old Derrick Fells who admitted that he made it in relation to an ongoing fight between him and his neighbor next door. Ultimately, he decided against his plans and decided to give it away to Paul George Dandan who is also 30 years old. It was Dandan who worked for the Federal Aviation Administration and took it to the airport.
Airport officials noted the following about the entire incident, "The FAA employee only had access to the offsite air traffic control tower and had no access to the restricted areas of the terminal or ramp. He did not have access to any aircraft at the Airport."
FAA officials released an official statement saying the following, "The FAA has terminated the employee's access to the facility and is cooperating with law enforcement authorities."
WSOC-TC stated the following about the official charges for the two individuals in question, "Detectives on Friday obtained warrants for both men and they were arrested.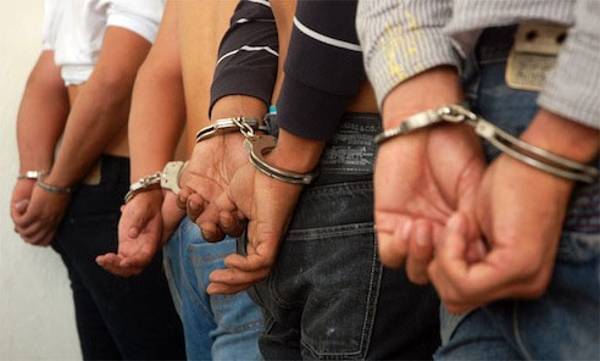 Dandan was charged with possession of a weapon of mass destruction, acquiring a weapon of mass destruction and transporting a weapon of mass destruction. Fells was charged with three counts of manufacturing a weapon of mass destruction and one count of possession of a weapon of mass destruction."
The Washington Post came out with an article of their own concerning the possible terrorist attacked:
"Police did not say how Dandan and Fells knew each other, nor did they say why Fells gave the device to Dandan or why Dandan accepted it. It also is unclear what plans, if any, Dandan had for the bomb, or if the airport was targeted. A spokesman for the police department did not respond to follow-up questions from The Washington Post."
Dandan is employed by the Federal Aviation Administration, working out of the Charlotte airport. Dandan has been working for the FAA since March 2012, according to the agency. The FAA in a statement said it has terminated Dandan's access to the airport and is cooperating with police. Both men are being held in the Mecklenburg County Jail, each on a $45,000 bond. It's unclear if they have attorneys. The FAA's airmen database lists Dandan as a student pilot and a control-tower operator. His student pilot license, which was issued in 2011, does not allow him to fly passenger airplanes.
Federal law says that a weapon of mass destruction can be a bomb, a grenade, a rocket, a missile, a mine or other similar weapons designed to kill and seriously hurt people. It can also be in the form of a poisonous chemical, a weapon involving a disease organism, or one that is designed to release deadly radiation."
The FBI explicitly states the following about what qualifies as a weapon of mass destruction:
"Any explosive, incendiary, or poison gas, including the following: a bomb; grenade; rocket having an explosive or incendiary charge of more than four ounces; missile having an explosive or incendiary charge of more than one-quarter ounce; mine; or device similar to any of the previously described devices. Any weapons that is designed or intend to cause death or serious bodily injury through the release, dissemination, or impact of toxic or poisonous chemicals, or their precursors. Any weapon involving a disease organism; and Any weapon that is designed to release radiation or radioactivity at a level dangerous to human life."
One of the more concerning aspects of this is all of the incidents that are similar that have likely occurred but not been reported on. How many times has something like this happened and the public didn't know about it? While it is certainly worthwhile to know and be aware of, we are not really aware of the complexity of such issues and their prevalence because we only know when it is reported.
Given the dangerous time we live in, this is a serious issue.
Share if you think the public has a right to know when stuff like this happens
(Visited 27 times, 1 visits today)