Medical science has developed many effective cancer therapies which rely on surgical procedures, radiation or chemo therapies and a wide variety of medication. However, a number of alternative cancer therapies which rely on holistic processes have shown impressive promise and results as well.  One area in particular involves aromatherapy and its use and benefits in cancer treatment.  Let's discuss this in further detail.
Aromatherapy is known as a form of alternative medicine (as opposed to traditional Western medicine).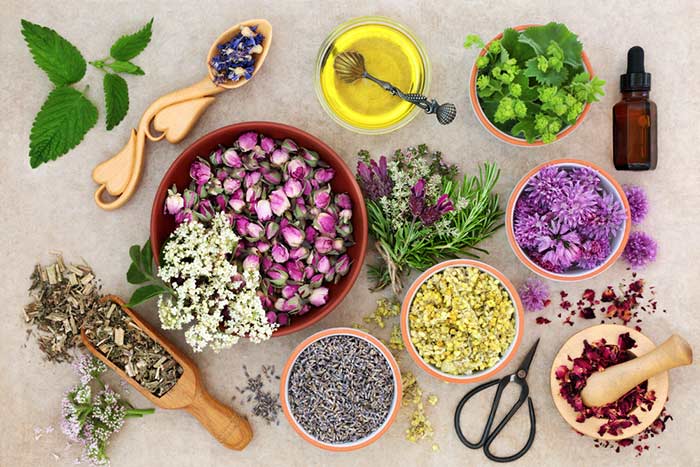 It entails the use of different kinds of plant materials and other compounds to help to alter a person's mood, cognitive functions or changes and improvements in health.
While the benefits of aromatherapy are still somewhat in dispute, there does appear to be some evidence that certain essential oils which are derived from plant materials can be effective in helping to treat medical conditions.
And specifically while there is not strong evidence to suggest that aromatherapy can directly treat cancer, it has been used very successfully as treatments to reduce stress, pain, nausea and clinical depression which are often associated with the onset of cancer and associated treatments like chemo or radiation.
If a person develops cancer, he/she is usually very scared and stressed.  A variety of traditional treatments often adds to this stress and greatly affects the patient's quality of life.  Aromatherapy is viewed by its supporters as a great and natural way to help patients to cope with the stress, pain, nausea and depression which are often associated with cancer and its treatments.  It can also help to produce a feeling of well-being which can help to speed up the recovery process.
It is not known exactly how aromatherapy works.  Some practitioners believe that the essential oils stimulate receptors in the nose which cause the brain to send out impulses which can affect emotional response, heart rate, breathing or moods.  Other types of oils may affect the body as they are absorbed through the skin.
Many practitioners of aromatherapy can be specialists in the field or they may be massage therapists, psychologists or chiropractors who use them as part of their day to day therapies.  The oils which are utilized can be self-administered or they may be applied by a practitioner as noted above.
These practitioners often work in close concert with other medical professionals associated with traditional cancer treatments.  They want to understand what the patient is going through and help to develop the best course of treatment using aromatherapy to bring that patient the most relief.
As traditional medical professionals see the benefits their patients have gained from these techniques, they become much more open to use them on a regular basis.  The ability of aromatherapy to help with mood improvement is certainly a very important part of the cancer recovery process.  And it helps these patients to achieve a better mindset and make them better equipped to deal with the stresses and difficulties associated with the development and treatment of their cancer.
Improvements and refinements in aromatherapy are expected to continue as well as their use in helping cancer patients.  It is also expected that more clinical study will occur to better understand how these compounds work and how they can be best applied for maximum result.
(Visited 5 times, 1 visits today)