5 Features an Ice Machine Must Have to Buy it
Ice machine, also called ice maker, is ideal for conference rooms, boardrooms, business lunch areas, or any place where you can enjoy dinner or lunch with family, friends, or guests. From personal to commercial units, you will find a variety of offers to choose from.
How to choose an ice machine?
Before you decide to invest in an ice machine, it is necessary to have a minimum of information. When searching and comparing models, it is important to look for certain criteria, particularly the power of the device, its capacity and size. This way, you avoid wasting time returning or exchanging  a product that does not meet most your expectations.
This buying guide includes some tips that will allow you to choose the best ice machine for your needs. Here are 5 main features to search from an ice maker machine before buying it.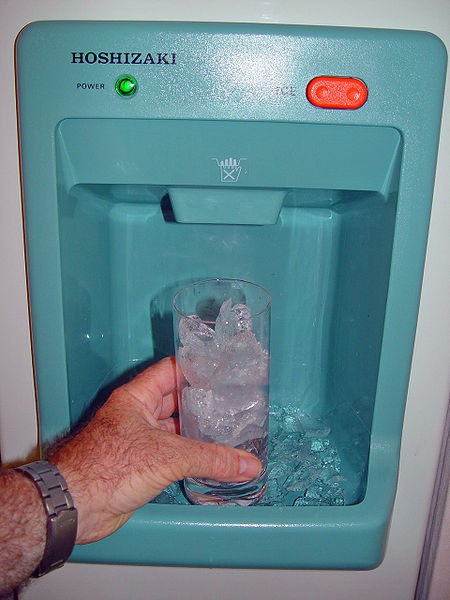 1. Dimensions of the machine
The size of the unit greatly affects its production capacity. For instance, a small model will provide low quantity ice while a big one can supply ices to many people in a big party. To determine the size you want, you need to consider the location of the installation and possible constraints. You can ask yourself these questions: Where to install the unit? What do I need it for? You must also consider the accessibility and congestion of the machine. This is even more important if you will place the ice machine on a bar or in a corner of a restaurant. So based on your needs and the location you will install the machine to determine appropriate size.
 2. Refrigeration technology
The characteristic of the device is to turn water into ice very quickly, about 10 minutes. This rapid drop in temperature is obtained using two different technologies. An outdoor ice machine has the advantage of being easy to install and cost less. However, it is inconsistent to rooms where the air can heat up. A machine that uses a water cooling system is less sensitive to ambient heat. Designed for small spaces, it emits very little noise.
3. Production capacity          
An ice maker can be used by professionals at any lodging facility, restaurant or drinking establishment; it is a must at cocktails. The primary goal is not to miss small ice cubes to serve customers or guests. Therefore, before buying, it is worth noting how many times the device can deliver per hour, and the amount of ice cubes available at each delivery. Some manufacturers specify the amount produced in 24 hours. You can call the manufacturer directly or the seller. The important thing is to calculate the daily need to select the right machine.
4. Technical criteria
Technical details can be found in the list of features of all machines. Search or ask for your technical requirements. For instance, you have the choice to choose between a simple ice machine and a multifunction device that is capable of delivering crushed ice and fresh water. Some units also have an empty tank indication, which is essential if you do not want to run out of ice. Instead of checking every 2 minutes, some machines can inform you that the preparation is ready or that too much water in the tank.
5. Cleaning and Care
Being an appliance use to prepare food, an ice maker should be clean, which can be manual or automatic. If you do not want to spend your time cleaning a machine regularly, buy a model with a self-cleaning function. Stainless steel material is an added value; it contributes to the cleanliness and longevity of the machine. Being made of stainless steel makes the device resistant to the aggression of time and also cleanings.
In general, if you want an ice machine choose a device that will give you full satisfaction: rapid production and the texture of the ice. Once you find what you are looking for, take advantage of the opportunities offered by different Sellers to pay the lowest cost possible.
(Visited 8 times, 1 visits today)