Kinerase Skin Care

Kinerase is a popular skin care brand that harnesses the power of kinetin, a plant hormone which helps to promote cell division. It was found to have antioxidant properties as it delays the withering of plants. It was later isolated and developed for use on human skin. Antioxidants in kinetin improve the skin by protecting it against free radicals, making it resistant to damage, encouraging cell regeneration, hydrating it, tightening and brightening it.
In other words, Kinerase skin care products can greatly improve the appearance of the skin with continued use over time. Imbued with the antioxidant powers of kinetin, Kinerase boasts of an impressive skin care line that provides solutions for virtually every skin care need. In addition, every product carries the added benefits of anti aging.
Since the kinetin present in its products are at the highest concentration available in the market, Kinerase claims of being the best alternative to anti aging surgery.
Kinerase skin care line has all types of anti aging skin care products: daily cleansers, exfoliants, toners, mists, moisturizers, sun protection, eye care – and perfect for those struggling with signs of aging, and even for those who aren't. The product can be used by even those with special skin care needs such as those with sensitive skin, those afflicted with acne, rosacea, acne scars or prematurely aging: wrinkles, fine lines and weird dark spots at age 30.
Kinerase products have a lot of plant-based ingredients which make the formula s mild, hypoallergenic and non-comedogenic. And all for an unbelievably good price! Moisturizers, packing with promises of intense hydration, is priced at an average of $80; cleansers and toners are at $40; specialized products range from $39 (blemish dissolver) to $150 (an intensive anti aging skin treatment that promises to shave off ten years off one's appearance in five minutes, a pretty good deal for such a bold claim).
Kinerase Products Usage
Here are some tips on how to use Kinerase products: the secret is cleanse-tone-moisturize twice daily. In the morning, however, make sure to apply moisturizer to protect the skin from harmful ultraviolet rays from the sun and other light sources. Keep your skin mists by using the Hydrating Anti-Oxidant Mist; this skin moisturizer helps keep the skin cool, toned and protected against environmental hazards. At night, settle into bed early for it is the time to apply specialized products such as C8 Peptide Intensive Treatment against anti aging, or Scar Healing Therapy to reduce the prominence of scars.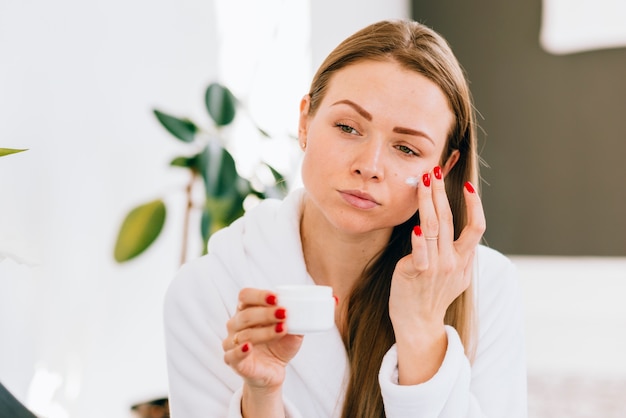 Your skin is in Protective Mode during the day, protecting the skin against environmental hazards, alongside complementary products that enhance the body's capacity to do so. At night, however, it is in Repair Mode as your body is also (supposedly) in sleep. It is during the sleep that the body does maintenance work best which makes such products are absorbed better, yielding better results.
(Visited 15 times, 1 visits today)