10. Robert Pickton (Canada)
Canada is considered as one of the safest places to live in the world, but it too sometimes experiences the horror caused by serial killers. Robert William Pickton is a Canadian former multi-millionaire pig farmer and unfortunately a notorious serial killer as well. He was convicted in 2007 in the murders of 6 women, and accused of having killed at least 20 others, most in Downtown Eastside, Vancouver. During the trial, he confessed to kill 49 women and wanted to kill one last. He was sentenced to life imprisonment without parole for 25 years, which was the longest sentence then available under Canadian law for murder.

9. Gary Ridgway (USA)

Gary Ridgway case has been considered as one of the most prolific American serial killer in history. At first, he was convicted of 48 separate murders, but during interrogation the maniac confessed to have killed nearly 70 women in Washington State during the years 1980 and 1990. Five of the victims were thrown into the Green River, hence his nickname "Green River Killer". As part of his plea bargain by collaborating with police (identifying places where he got rid of the bodies), he avoided the death penalty. He was sentenced to life in prison without parole for 49 murders.
8. Andrei Romanovich Chikatilo (Russia)
Andrei Chikatilo was a Soviet serial killer, known by many nicknames: the Butcher of Rostov, the Red Ripper, and the Rostov Ripper. From 1978 to 1990, he sexual assaulted, murdered and mutilated at least 52 women and children in the Russian SFSR, the Ukrainian SSR and the Uzbek SSR. In 1992, the Butcher of Rostov was arrested and confessed to have taken the life of 56 individuals. To avenge, the families of the victims implored the authorities to release him so that they can do justice themselves, which was denied. He was convicted and sentenced to death for 52 cases of these murders in October 1992. Andrei Chikatilo was executed by firing squad in February 1994.
7. Harold Shipman (UK)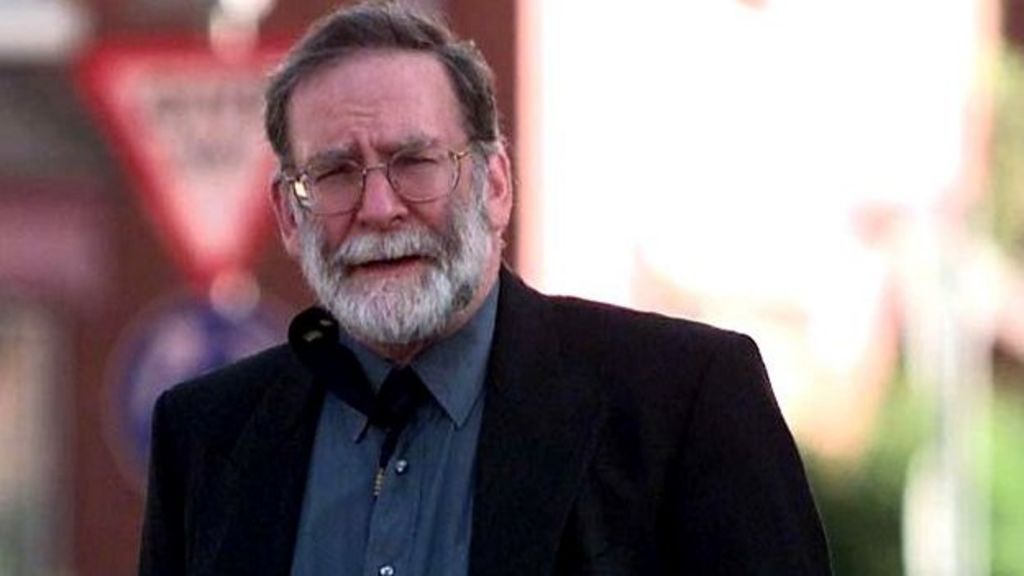 Harold Frederick Shipman was not any serial killer; he was a physician serial killer. He changed his vocation from saving life to taking life. He is known as the most prolific serial killer in British history, and possibly around the world. Most of his victims were women, about 80%. The exhumation of some bodies revealed they were killed by lethal injection of diamorphine, a type of strong opioid. Prosecutors believe Shipman killed those patients after he had altered their wills to inherit large sums of money. Although he was accused of killing up to 250 the number of people he murdered, on January 31, 2000, a jury found Shipman guilty of 15 murders only. He was sentenced to 15 concurrent life sentences without any possibility of release. But on January 13, 2004, one day before his 58th birthday, he hanged himself in his cell at Wakefield Prison in West Yorkshire. As of today, Shipman is the only British doctor who has been found guilty of murdering his patients.
6. Tommy Lynn Sells (USA) 
Tommy Sells is often considered as one of the most dangerous criminals Texas has ever had. According to his account, he killed for the first time at 16, while breaking into a house where he found a man performing fellatio on a young boy. The killing had continued ever since until he has murdered 70 people between 1985 and 1999. Some of the murders are brutal: beating, cutting throat… He was finally arrested while attempting to murder a 10 year old girl. Fortunately, the description given by the girl led to his arrest. He was sentenced to death and executed on April 3, 2014. Tommy Lynn Sells sentence was carried out at the Texas State Penitentiary, Huntsville, by lethal injection.
5. Pedro Rodrigues Filho (Brazil) 
Pedro Rodrigues Filho, nicknamed Pedrinho Matador (Killer Petey), was born on June 17, 1954 in Santa Rita do Sapucaí, Brazil. He started his bloody campaign at the age of 14 by killing the vice-Mayor of Alfenas, Minas Gerais, to avenge his father, a school guard, who was accused and fired for stealing the school kitchen's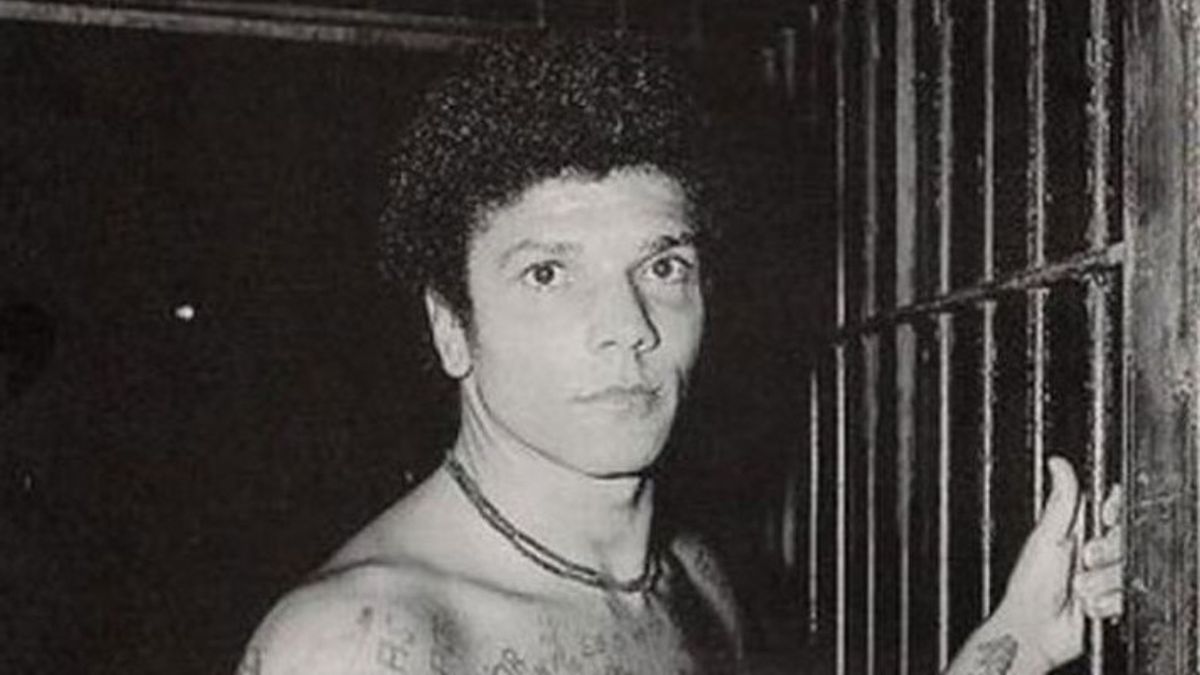 food. Pedrinho Matador also killed drug dealers to avenge the death of his girlfriend who was murdered while he was in prison for theft. By the time Filho reached 18, he had already killed 10 people. In 2003, He was sentenced to 128 years in prison for killing 71 people. It is not ever yet. In prison, he killed his own father who was also there for murder. It would have killed 47 other prisoners and was subsequently sentenced to 400 years in prison.
4. Serhiy Fedorovich Tkach (Ukraine – Russia)

Serhiy Tkach, being a former Ukrainian police criminal investigator, was supposed to be a protector not a destroyer of life. But he had a double identity. The maniac confessed to have killed 100 people; all girls aged 8-18 years. He also sexually abused their bodies after they were dead. Although Tkach admitted his dark and gruesome acts and demanded death penalty, after a one-year trial, in 2006 a tribunal in Dnipropetrovsk sentenced him to life imprisonment for the rape and murder of 36 women and girls over more than two decades. It was discovered later that nine innocent men were wrongly imprisoned for crimes committed by Tkach. Sadly, one of them committed suicide in prison. It took years for another to be released in March 2012.
3. Donald Henry Gaskins (USA) 
Donald Henry "Pee Wee" Gaskins Jr. was a sadistic American serial killer who murdered up to 110 individuals between 1953 and September 1982… Two of his darkest crimes involved raping and murdering Doreen Dempsey, aged 23 and 8 months pregnant, and her one-year-old daughter. He was arrested in 1975 after the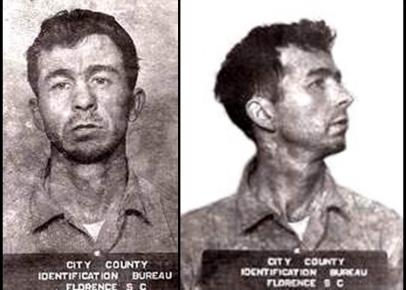 confession of a "partner" who claimed to have seen him killing two young men. During interrogation, Gaskins boasted of killing between 80 and 90 victims; which he later increased to 110 while on death row. He had been convicted of eight murders and sentenced to death, which had been changed to life imprisonment without possibility of release. On September 2, 1982, however, Gaskins committed another murder, for which he earned the title the "Meanest Man in America"; he was finally sentenced to death and executed on September 6, 1991 in Columbia, South Carolina.
2. Daniel Camargo Barbosa (Colombia)
Daniel Barbosa, born in Colombia January 22, 1930, came in second position as the world's most evil serial killer. Daniel Barbosa crossed Colombia and Ecuador in the 1970s and 1980s, raping and killing at least 150 girls, he himself confessed to killing only 71 girls in Ecuador after escaping from a Colombian prison. Not content with simply killing them, he butchered them with a machete. After his arrest, he helped the local authorities to find the bodies of the victims he abandoned here and there. In 1989, Daniel Barbosa was convicted and has served 16 years before being killed in prison in 1994 by the cousin of one of his innocent victims.
1. Luis Garavito (Colombia)

Luis Alfredo Garavito Cubillos, also known nicknamed "La Bestia" ("The Beast") or "Tribilín" ("Goofy"), is really the worst serial killer the world has ever know so far; he really fits his nickname "La Bestia". Luis Garavito is a Colombian rapist and child serial killer who confessed in 1999 to have tortured, raped and killed 147 young boys. But it is believed that the total number of victims would be over 300 based on skeletons found by his instructions. The innocent victims were mostly poor children, peasant children, or street children between the ages of 8 and 16. Ironically, at the end, this sinister criminal was sentenced for only 22 years, with possibility for earlier release in case of further cooperation and good behavior.
(Visited 38 times, 1 visits today)