Social Media Marketing Tips That Cannot Fail
If you intend to promote your business through social media marketing you will have different platforms to consider and choose from. There are many of them on the internet, but abundance does not increase your chance to succeed. You need techniques that have worked. In this I will give you different strategies you can use to promote your product on Facebook, Instagram, Google+ and Linkedin.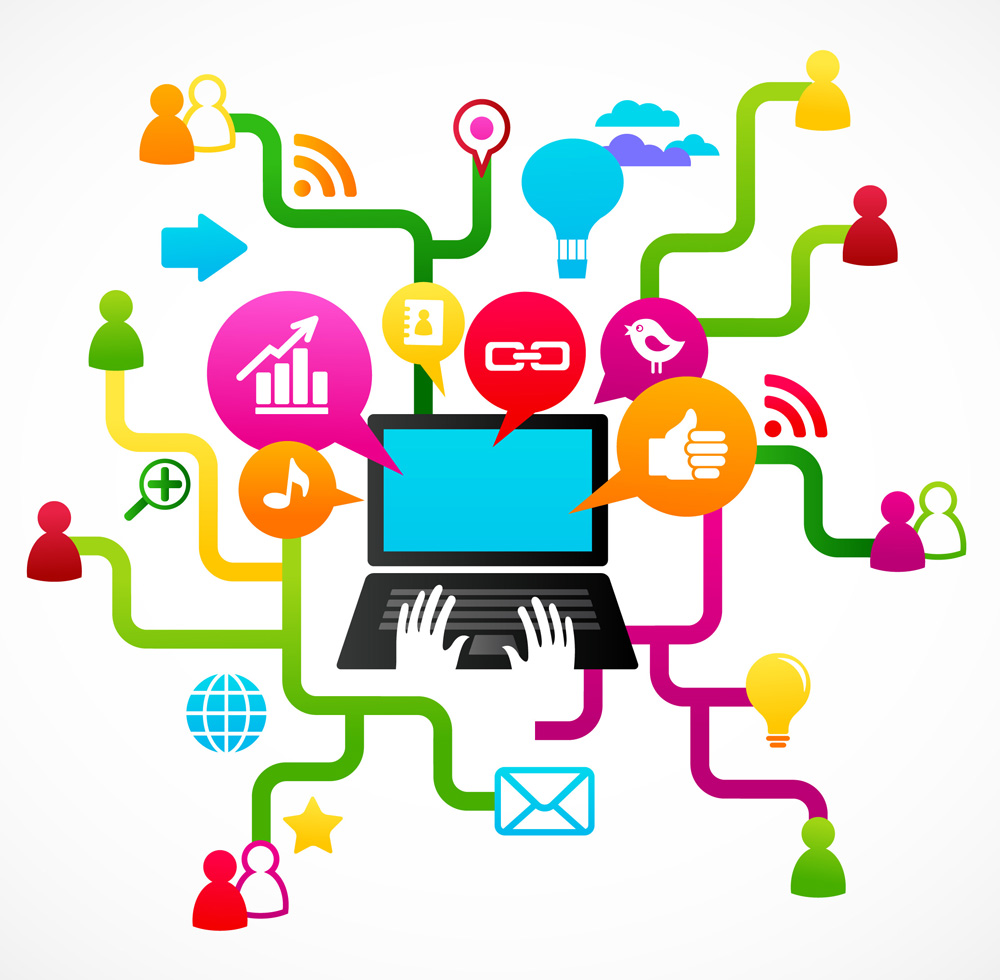 Facebook Social Media marketing tips to boost your business quickly 100% free 
There is no real social media marketing without facebook marketing. Facebook has become a real business facilitator for entrepreneurs worldwide. It is undoubtedly an essential platform to target and reach the right audience for any type of business on the planet.
With about 2 billion users worldwide, an ever-growing mobile inventory and increasingly innovative advertising formats (video and rich media with Canvas, and others), Facebook has become a goldmine for small, medium as well as big businesses that want to promote their brands on the Internet at lower costs via social media marketing.
Here are 13 tips to reach the maximum people on this giant social network and increase your business awareness worldwide and its value.
13 Free Facebook Marketing Strategies
Create Fan Page (s)
First and foremost you need to create a fan page for your brand if you want to succeed in your facebook marketing. Depending on the nature of your business you can create multiple pages for one website, one for each category for instance. The idea here is not to create a bunch of dead pages but active and engaging social marketing channel.
The time for a company to succeed without social media marketing is over and will not come back. Go along with the trend instead of going against it.
Customize the URL of your page
When you create a Facebook page it is randomly assigned a URL consisting of a series of digits. This is not the right way to do it; you cannot settle for this automatically generated URL. Instead, you need to customize your address, to grant it on behalf of your brand. This will reinforce the recognition of your brand and facilitate its appearance in the results of the search engines of Facebook and Google. For instance, if your site is www.looloone.com and you want to create a fanpage for it, you can customize your URL to be https://www.facebook.com/ilooloone .
Optimize your page to appear on Google search
Facebook may well be an ultra-popular social platform, but Google remains the king. Optimizing the SEO of your page to appear and rank on Google search engine will allow you to gain more organic visits, thus additional customers. To do this, simply replicate within your Facebook page the good reflexes of any SEO specialist.
Namely place the targeted keywords in the most important parts of your page. Include them in the URL, in the title of the page and in the "About" section so that they can be seen on the homepage and on the search engines. In addition, you can point some backlinks to it. The more backlinks the higher will be the authority of your page. In short, build your social media marketing in a way to get traffic from both social media platforms and search engines: Google, Bing, Yahoo…
Complete the "About" with SEO on mind
This is probably one of the topics of your page that your Facebook visitors will consult most often after reading or watching one of your posts. People feel more comfortable doing business with a business they know or have an idea about.  For that reason, they will come to draw some practical information: the location of your business, its nature (products or services offered), opening hours if you have offline offices, and contact information.
This section is also an opportunity to highlight the values ​​of your company, differentiating your products and services from 1000s others on Facebook.
Adapt the call-to-action button to your business
Since December 2014, "Call to action" buttons are available on Facebook; do not neglect to offer and adapt them to your service or product. This feature allows choices of "Book Now", "shop now", "Contact Us", "Use App", "Play a Game", "Watch the video" or "Sign up". You can edit or delete your call to action at any time. To do this, go to your page and hover your cursor over "Create a call to action". Choose "Change call to action" or "Delete call to action". If you change the call to action, choose the new one and update the destination URLs if necessary. Click "Save Changes". This is easy to do but effective in encouraging your visitors to take action.
Some potential clients/customers will never decide at least you tell them what to do. Facebook marketing with no"call-to-action" is like a medication without indication. It misses something.
Adopt Facebook Canvas
Canvas is the rich format broadcast on full screen when users click on the post that appears in their news feed. It gives them access to interactive and immersive content that can mix video, carousel, text and call-to-action… That is, with Facebook canvas marketers can combine video, images, text, and call-to-action buttons in a simple but fully immersive mobile ad experience. In short, "Canvas is an immersive mobile experience on Facebook for businesses to tell their stories and showcase their products."
A formula that works: the average viewing time of a Canvas format is 31 seconds, a much higher value to the current mobile formats on the platform. Extended to Instagram and the Facebook Audience Network, the format can be used in an organic or advertising way. It can be created directly from the editor of your page, by clicking on the drop-down menu photo / video then choosing the option "Create a Canvas".
Target the best publication windows and plan them
The best publication window, to get an optimized engagement rate, will depend on the nature of your audience, your business and your location. It is up to you to identify the audience, time and location when your publications work best and to privilege them. Therefore, you need to target the best publishing windows for your posts and plan them accordingly.
Let's consider best days and times of the days. A recent study published by Hubspot shows that the best days and hours to get best results are as follow:
Wednesday between 15 and 16 hours
Thursday and Friday between 13 and 16 hours
And the weekend between 12 and 13 hours.
Post videos, especially live, regularly
With the arrival of the autoplay video format, you can set your video posts to automatically start playing when appears on a user feed, but without sound. The paying begins as soon as the user has it in visual. Adding this to the live mode has made Facebook the realm of video marketing.
The platform even broadcasts more videos than YouTube every day. And it clearly favors the pages that regularly post new videos. All of these are 100% free. If you are still not convinced consider these statistics published by Newswhip. The main US media have all seen their boosted engagement rates increase between January 2016 and October 2016 when posting engaging videos. This finding only has doubled or even tripled the share of the number of videos posted.
Add Facebook buttons to your site
The same way it is not good to take visitors away from your site it is not marketing friendly either to have a website without some social media buttons allowing visitors to share posts they love with friends. We are at the end of 2017 and some site owners still make this social media marketing mistake.
In addition, your platforms may already have a captive audience: customers or users interested in your products. Do not hesitate to integrate calls to your Facebook page, by encouraging visitors to like or share posts published on the Facebook pages of your site. Doing so is a good way to maintain contact with customers and prospects by adding value-added content or promotional offers to them at low cost.
Schedule a publication for later
Are you like most people in this stressful world who tend to forget important dates? If this affects your social media marketing Facebook has a solution for you.
Imagine you want to offer a "very limited promotion" for a product or service that will start exactly at midnight and you want your facebook fans to be among the first people to know about it. In the past you would have been obliged to stay awake or pay someone to do so. Now you can schedule this task and send the publication automatically while you are sleeping. Note that this feature is only available on the PC version of Facebook. But there are android applications to plan a Facebook publication, example Hootsuite.
Share relevant content persistently
When it comes to social media marketing, if you want to succeed, you need to be persistent in sharing relevant content to your fan page. This is important not only for the ranking of the page on Facebook but also on Google. It is good to also do on other social platforms: Instagram, Pinterest, and others. Be sure to share relevant content on your page that will interest your current fans as well as other people to like your page.
A Facebook page is not a website. Your fans do not want to read your mission or see a range of your products or services to choose from. They want you to make them want to do something: read a recent article, see interesting photos, watch a relevant video, participate in a compelling contest, respond to a poll, leave a comment, and most important visit your website and buy your service. Therefore, they want you to interact with them by replying to their comments, publications and questions.
Expand your bot
Since mid-April Facebook opened its doors to bots. Messenger has since allowed developers to design chatbots, conversational robots that rely on artificial intelligence to interact with users in a third-party space, allowing marketers to better connect with their fans. By delegating to these bots many activities such as posting product, taking orders, sending thank you message or after-sales service, you can greatly expand your brand awareness, without losing interactivity and personalization of the service.
You can allow your customers to chat with the bot to find a specific product, post a ticket and more… This only can result in a 50% increase in the number of visitors to your site and thus boost sales.
Thank your followers
If you show you appreciate your followers, they will appreciate you back by becoming customers or clients of your service. In addition, other followers will want to join your network and recommend your page to their friends. It is a natural law, gratitude attracts abundance. Be grateful to every single fan that contribute to the progress of your page and business overall.
(Visited 58 times, 1 visits today)