12 Deadliest Car Crash Cases in History of Automobile
Anyone can get involved in a car crash, passenger or driver, and move on with his life. But some are so tragic that they go down in history.  Kindly, keep reading and you will discover them in this list.
Although this article is about the list of most deadly road accidents it is important to consider some facts to help you understand how traffic injury becomes a serious problem worldwide.
Deadly road crashes take more lives than we can possibly imagine. Every year, about 1.25 million people lose their lives in road accidents. Up to 50 million people get injured in road traffic accidents every year, many of whom remain disabled as a result of their injuries. Road accidents are the leading cause of death among young people aged 15-29.
Car Crash and Finance
Car crash injuries result in considerable financial problem for those affected and their families.  These losses come from the cost of treatment and loss of productivity for those who die or remain disabled as a result of their injuries, as well as for family members who have to interrupt their work or schooling to take care of them. Worst, about 50% of those killed on roads are not careless drivers but pedestrians, cyclists and motorcyclists. That is, even if you take precaution to avoid a car crash when driving you can still become a victim.
It is estimated that road accidents cost most countries about 3% of their gross domestic product. This is a huge and damaging impact on the economy when consider about 90% of road fatalities occur in low- and middle-income countries.  According to UN, without sustained action, road accidents will become the seventh leading cause of death by 2030.
12 Deadliest car crash and road incidents 

1st Car Crash in the World
This one is not deadly, but the list would not be complete without mentioning the very first world automobile accident that occurred in 1891 in Ohio City, Ohio (US), involving the American John William Lambert. The car crash took place when the first single-cylinder gasoline automobile, which was carrying Lambert and James Swoveland, hit a tree root, causing the vehicle to careen out of control and smash into a hitching post. Only one minor was injured from the accident. 
On August 17, 1896, in UK the very 1st deadly car accident would occur when Bridget Driscoll fatally hit by a petrol-engined car while she was crossing the grounds of the Crystal Palace in London.
She is also the first pedestrian victim of an automobile accident in the United Kingdom, probably worldwide. 
26 deaths, 14+ injuries 
On July 22, 2007, 26 Polish pilgrims were going to Notre-Dame de la Salette (Isère) were killed when their bus crashed into a ravine at the Laffrey ramp. In the very same place two other accidents had occurred in 1970 and 1973. The bus failed to brake at the last corner and crashed below. In addition to the 26 deaths, the fall also injured 24 people, including 14 seriously.
28 deaths, 46 injuries
On 17 May 2003, early in the morning, a German coach crashed in a ravine in Dardilly, near Lyon, while heading towards the Costa Brava. It was raining. The rain causes the driver to lose control of the vehicle and end up in a deadly car crash. The road accident killed 28 people and injured 46 people.
33 Deaths, 30+ Injuries
June 1, 1952, is a date that France cannot easily forget. On that day, a bus lost control and crashed through a guard rail of bridge while carrying a group of Belgian tourists. As a result, the vehicle plunged into the Aa River, Gravelines, Nord-Pas-de-Calais, France, killing 33 people.    
38 Deaths, 17 injures

On March 8, 1955, in South Korea, an overcrowded regular route bus plunged into a bridge and killed at least 38 and injured 17 in Osan, Gyeonggi-do. This is so far the deadly car crash in South Korea. 
39 Deaths, 100+ Injuries
At 11 am a terrible fire explodes in the Mont-Blanc tunnel that would become one of the most deadly road accidents in the world.   On March 24, 1999, a Belgian refrigerated truck caught fire. Many vehicles and passengers are trapped in the tunnel, invaded by flames and smoke. The fire killed 39 people and closed the tunnel for almost three years. Later the investigation concluded that a cigarette butt thrown from a car had entered the air filter of the truck, leading to this remarkable incident. 
53 deaths, 50+ injuries
A collision caused the death of at least 42 people this Friday, October 23, in the Gironde. A disaster that is anchored in many road accidents involving, in particular, buses. But this is not the most deadly accident in France; the deadliest one occurred in 1980 and claimed the lives of 53 people including 44 children in Beaune (Côte d'Or). The accident took place when a bus and a truck collided on Friday morning Puisseguin (Gironde), causing the death of at least 42 people.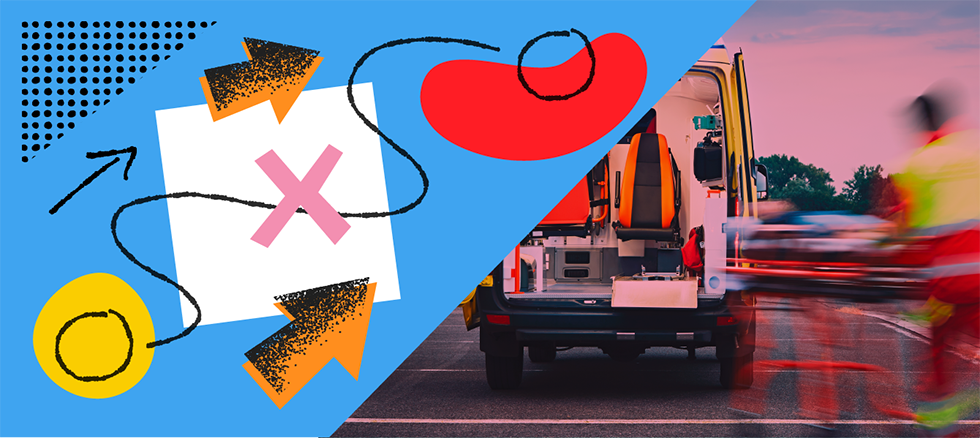 56 Deaths, 4 Injuries
On November 22 of the year 1970 occurred the deadly bus accident in history of Argentina. A bus plunges into a creek on the outskirts of Reconquista, Santa Fe Province, killing 56 people and causing at least 4 serious injuries.  On Dec 14, 2015, another alarming incident would happen when a bus carrying Argentine frontier police plunged off a bridge in rural northern Argentina, causing the death of 43 passengers.
61 Deaths, 20+ Injuries
In India, April 14, 1981, a bus carrying Hindu pilgrims swerved to the left of the road, and navigating a turn with brakes failed, caught fire at Srisailam, Andhra Pradesh, India, killing 61 people.
75 Deaths, 10+ Injuries
South Korea also gets its share in the list. May 10, 1971, a crowded bus plunges off a 30-foot (9.1 m) cliff, crashing into a reservoir on the outskirts of Kapyong, northeastern Gyeonggi-do. It is reported that 75 people were killed in the accident.
Deaths, 13 Injuries
On February 18 1972 Egypt was hit by one of the deadliest automobile crashed in the world. This incident took place In a lovely morning when a crowded bus carrying 90 students overturns and plunges into an irrigation canal at Banha, Kafr Saad, Egypt, killing 77 people. 
270 Deaths, 200 Injuries
Year 1978 brought many tears to Spain. This is the year of the Los Alfaques Disaster. In July 11, in Sant Carles de la Ràpita, a tank truck containing 45 m³ of liquefied propylene leaves the road and veers into the Los Alfaques camping site after colliding with a building. The raging fire killed more than 215 people, (some sources say up to 270), and injures 200 people.
The list includes deadly car crash incidents as well as other types of road accidents, but it is far from being complete. Feel free to comment below any tragic car crash or road accident you know about.
(Visited 166 times, 1 visits today)