Becoming a super star is the dream of most people, and very few do achieve it. But there is no such thing something for nothing. Being a superstar limits you from certain privileges, including the advantage of saying what you really believe or feel. Below are ten famous people who have learned that the hard way:
Beyoncé (Malaysia)

Beyonce is singer, author, songwriter, dancer and actress. She is one of the most famous artists in the world. In December 2014, it counts more than 170 million albums sold worldwide, and 65 million records sold with the group Destiny's Child. This is also the third girl group that sold the most albums behind the Spice Girls and TLC. In addition, Beyoncé ranks well among the artists who have sold the most records during the 2000s.
Despite this record, Malaysia has chosen to refuse entry into its territory to the singer because of her skimpy outfit choices at her concerts. To defend herself, she replied to the critics: "I like to dress sexy and I carry myself like a lady." She also states that the way she dresses on stage is "solely for the stage."
But parents and opponents in Malaysia as well as in other countries fight back saying her indecent costumes and sexy dance moves have no value for women empowerment.
Mel Gibson (International)
Mel Gibson is an actor, director, screenwriter and producer. He first became famous by holding the title role in Mad Max and took place among the best paid Hollywood actors when he starred in Lethal Weapon. With the huge success of these two sagas, he founded his own company, Icon Productions, which enables him to produce and direct his own films like Braveheart (1996) and The Passion of the Christ (2004).
Whether you are religious or not, surely you watch at least one of Mel Gibson movies. His film, The Passion of the Christ, has been enjoyed worldwide and has become one of the most success and profitable films in American cinema with over $ 370 million in revenue.
However, Braveheart (William Wallace) has been considered as anglophobic (preaching hatred or fear England or anything English) and incurred the wrath of many individuals and organizations worldwide. Accumulating arrests, drunk driving, domestic violence and anti-Semitic comments, Mel Gibson has been banned in several countries worldwide.
Snoop Dogg (Netherlands and Australia)
Snoop Dogg is one of the best known American rappers and producers of the globe. He became famous for his "drawling voice, contrasting with most rappers of his generation. He has sold more than 21 million albums in United States and over 35 million albums worldwide. With his album, Doggystyle (1993), he occupied number one on both the Billboard 200 and Billboard Top R&B/Hip-Hop Albums charts.
But the rapper has a dark past about selling drug and a present addiction to marijuana which make some countries do not welcome him on their soil.
Due to his criminal record – Convicted of felony possession of drugs and possession for sale, arrested (and acquitted) in connection with the death of Phillip Woldermariam – the rapper has banned to enter the Netherlands and Australia.
Chris Brown (UK and Canada)
Chris Brown is a dancer, choreographer, singer-songwriter, actor, rapper and film director. He reached the second place in the American Billboard 200, and was later certified double platinum by the Recording Industry Association of America (RIAA). With his first single "Run It!" in pole position on the Billboard Hot 100, Brown became the first musician, since Puff Daddy in 1997, to have a single ranked in first position.
In 2013, he sold a total of 9 million albums worldwide, and about 35 million singles. His YouTube channel is also one of the most viewed in the world, with his videos clips accumulating a total of nearly 2.5 billion views, making Christ Brown ranked # 9 worldwide on December 30, 2012. It seems the star has it all.
Yet the artist has a problem of violence apparently he cannot control. Chris Brown's career is tainted by many domestic violence cases. As a result, The UK and Canada refuse access to the singer. These bans would therefore obligate Mr. Brown to cancel all the performances he had to offer in these two countries.
Brad Pitt (China)
William Bradley Pitt, commonly known as Brad Pitt, is one of the best known actor and American film producers. Spotted in a commercial for Levi's in 1991, Pitt came out of anonymity thanks to a small role in the film Thelma & Louise, a 1991 American crime drama film, written by Callie Khouri and directed by Ridley Scott. In a very short time, he has become a real star and his collaboration with director David Fincher gives rise to many other films such as Seven (1995), Fight Club (1999) and The Curious Case of Benjamin Button (2008).
Sex symbol of the 1990s, Brad Pitt was the first actor to be twice elected "the sexiest man in the world" by People magazine in 1995 and 2000. He has his company Plan B Entertainment which produced several films such as The Departed (2006) and Twelve Years a Slave by Steve McQueen (2013), which were both awarded the Oscar for Best Picture in 2007 and 2014. In addition to the lovely Angelina Jolie, it's like Pitt has it all.
But the actor is not seen well in China. Brad Pitt and several other actors have all been banned to perform in China for their pro-Tibet (the independence and political separation of Tibet from the People's Republic of China) ideology. In the specific case of Brad Pitt, his role in the film Seven Years in Tibet was enough to put him on the black list.
Jim Caviezel (Hollywood – USA)
In 1998 Jim Caviezel played the role of a soldier in "The Thin Red Line", homeless in "Pay It Forward" in 2000, and then in 2003, under the direction of Robert Harmon (The Hitcher) in Highwaymen, he starred with Rhona Mitra. So far, everything was going okay between him and Hollywood.
But he has become really famous with the Mel Gibson The Passion of the Christ. That was the beginning of his drama. His problem began when he played the role of Jesus Christ of Nazareth in 2004 in the film "The Passion of the Christ". After the release of the film, the actor made comments saying that this shooting was a "genuine spiritual experience" for him. Hollywood "gets vexed with" Jim Caviezel
It seems Jim Caviezel forgot Jesus and Hollywood do not work together. Some commentators say even if he did not make the comment, the fact he interprets Jesus in the movie would cause him trouble to work again. The actor sadly admits himself that he now has to work hard to get roles. As Jesus said, "If any man will come after me, let him deny himself, and take up his cross daily, and follow me (Luke 9:23 – drbo.org)"
Vince Vaughn (USA)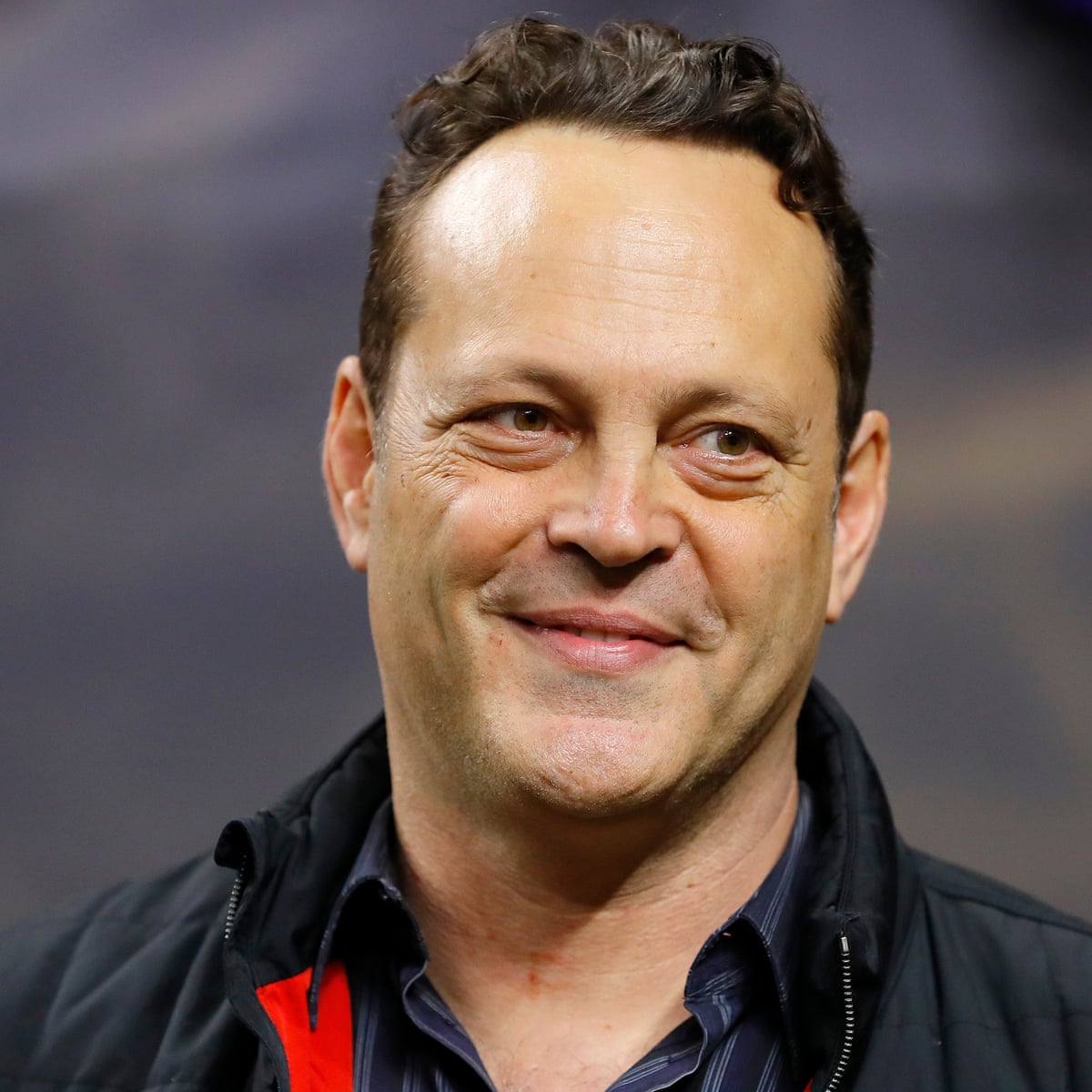 Vince Vaughn is an actor, producer and screenwriter. In 1989, he was noticed in a commercial for Chevrolet cars. He decided to leave for Los Angeles where he would pick up a few small roles in divers series like China Beach (1988–1991). But it was not until 1996 with the film Swingers he was seen as an actor, which would allow him to play in The Lost World: Jurassic Park (1997), and get leading roles in Psycho (1998), 21 Jump Street (2012), and others.
But his career took a turn when starring in Old School (2003), DodgeBall (2004), Starsky & Hutch (2004), and Wedding Crashers (2005). Vince Vaughn is now known worldwide as one of the great Hollywood actors.
But it seems that the actor forgot that there are not certain words he should keep in his heart. In the film The Dilemma, Vaughn made several homophobic jokes, which were estimated offensive by certain homosexuals. His comments were so hurtful to Ellen DeGeneres that she came to the conclusion that Vince Vaughn was not a suitable person to appear on her show.
Paris Hilton (Japan)
Paris Hilton is among the lucky ones who were born in one of the wealthiest families in the world. She is the great-granddaughter of Conrad Hilton, the famous American hotelier and the founder of the Hilton Hotels chain. She is beautiful, healthy, model, singer, actress… At one time, in 2006, she was even on the list of the most media-exposed people in the world. From a human point of view, Paris has everything to be happy in life.
Thanks to her show, The Simple Life, and other cinematic roles, Paris Hilton made $ 6.5 million in 2004-2005 and $ 7,000,000 in 2005-2006, according to Forbes. In fact, after the huge success of the first season, The Simple Life returns in force for two more seasons. Paris Hilton also received many awards such as the Teen Choice Awards in 2005 and the Golden Raspberry Awards (Razzies), for supporting actress, in 2006. In 2008, she plaid a role in The Hottie & The Nottie, for which she won the Razzie Award for worst actress.
Yet the Japanese are not intimidated by Paris Hilton's wealth and awards to accept her entry in their country. The country has categorically refused to receive the famous star because of her history with drugs and problems with the law. In short, Paris has been blacklisted!
Jay Z (China)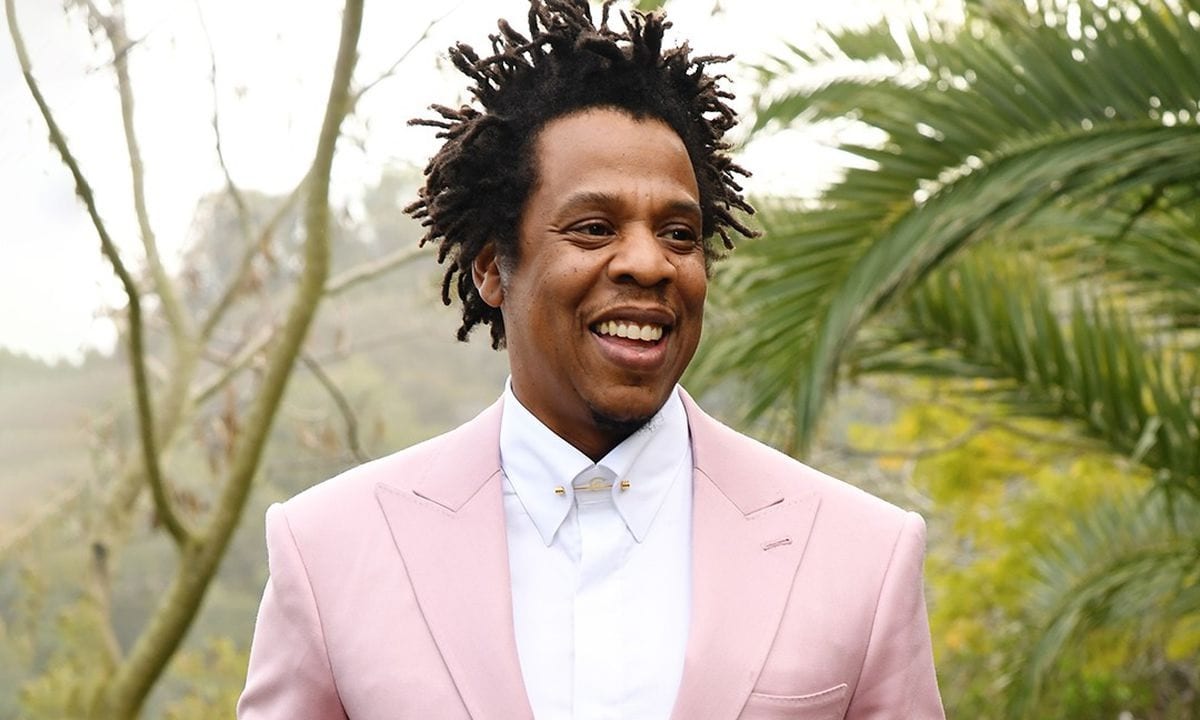 Jay Z is not only rapper but also a successful businessman. He is one of the highest paid hip-hop artists in the world. He is also one of the highest paid artists with 100 million albums sold; he won 21 Grammy Awards for his musical works several times. In 2014, Forbes magazine estimated his net income to nearly $ 520 million.
Ranked number one of all rappers, he reached the top of the list of "greatest MCs of all time" established by MTV in 2006. Three of his albums, Reasonable Doubt (1996), The Blueprint (2001), and The Black Album (2003), are considered "classics in their genre", all being classified in the list of "500 best albums of all time" established by Rolling Stone. This is really impressive!
Yet the Chinese are not impressed, and considers Jay Z as too vulgar to be welcome in the country. China is a relatively modest country where censorship is present in at almost every aspect. The rapper has learned the hard way by being denied access to enter China due to his vulgarity.
Mike Tyson (USA)
Mike Tyson during his career was the undisputed heavyweight champion and remains the youngest boxer to win a world title at 20 years old, against Trevor Berbick. Tyson made history by his extraordinary journey and remembered for his brutal behaviors on and off the rings. He was surely worth of his nicknamed "Iron Mike".
Tyson won his first 19 professional fights before the deadline, including 12 in the first round. After winning the WBC title in 1986, the WBA title in March 1987, in August the same year he won the IBF title and became the undisputed heavyweight world champion. He retains these belts three years before losing his first fight, as well as his titles, in 1990 against James Buster Douglas.
But who does not remember when Mike Tyson bit Evander Holyfield's ear and spit on the floor on June 27 1997? The event was on news headline all over the world. Unfortunately, following the memorable incident, Tyson had to give $ 1 million to Holyfield and his boxing license was revoked, banning fighting. Fortunately for him, it was restored the following year.
The Kardashians (USA)
The Kardashian family is one of the most famous families in the world. Not really for their noble accomplishments but especially for their inappropriate behaviors, such as undressing on live television, although it does not mean of the members do the same … As some people say it, there is nothing private in this family
"Keeping Up with the Kardashians (KUWTK)" is a reality TV show that tells the daily life of the Kardashian and Jenner families. The show involves five spin-offs: Kourtney and Kim Take Miami (previously titled Kourtney and Khloé Take Miami), Kourtney and Kim Take New York, Khloé & Lamar, Kourtney and Khloé Take The Hamptons, and I Am Cait.
Some show hosts, like Anderson Cooper, have revealed publicly that they want no member of the Kardashian family in their talk show. Copper, however, later explained that it is not out of hatred, but rather that as everyone knows everything about them, there would be nothing new to contribute.
(Visited 62 times, 1 visits today)