Manny Pacquiao, Eightfold world Boxer champion, has drawn a barrage of criticism after his bitter remarks on gay couples during his campaign to the Philippine Senate. The boxer openly states, "It's common sense. Have you ever seen animals mate with animals of the same sex? The animals are best since they distinguish between males and females. If men mate with men and women mate with women they are worse than animals." He made this nasty comment during an interview with the Philippine TV5 aired Monday.
As it is the case of 80% of Filipinos, Manny Pacquiao was raised Catholic. He believes in marriage between a man and a woman, as the Bible recommends. Being a repented reveler, he has been an evangelist since the early 2010s. The champion believes he has been chosen by the Almighty to spread the gospel of Jesus Christ. Not only Gay marriage is not legal in the Philippines, the Bible formally prohibits a man to lay with another man, or a woman to have any type of sexual relation with another woman.
In fact, the Bible says in 2 Peter 2:6 that God condemned the cities of Sodom and Gomorrah and turned them into heaps of ashes because the inhabitants were practicing homosexuality. "He made them an example of what will happen to ungodly people." Being an evangelist now, Manny Pacquiao openly express his belief but in a very provocative way.
The Filipino Gay Community Is Outraged
But other Filipinos have different view. Jose Marie Borja Viceral, known by his stage name Vice Ganda, the most popular gay actor in the country, urged his 6.7 million Twitter followers to pray for Pacquiao. She states, "Some believe they can judge people like God simply because they pray and read the Bible." "The Senate needs experts of politics and law, not of blind prophets."
Aiza Seguerra, a Filipino actor, singer-songwriter and guitarist, who recently married with his partner, called on voters at the polls to censor the boxer. She has described Pacquiao as "hypocritical and ignorant bigot". "You may have made your country proud, but with your statement, you have proven to the whole country why we should not vote for you," she wrote on Instagram.
Member of the House of Representatives, Pacquiao is running for one of the 12 Senate seats that will be renewed in May. The latest polls give him a good chance of achieving its objective. It seems the Filipino people love his approach.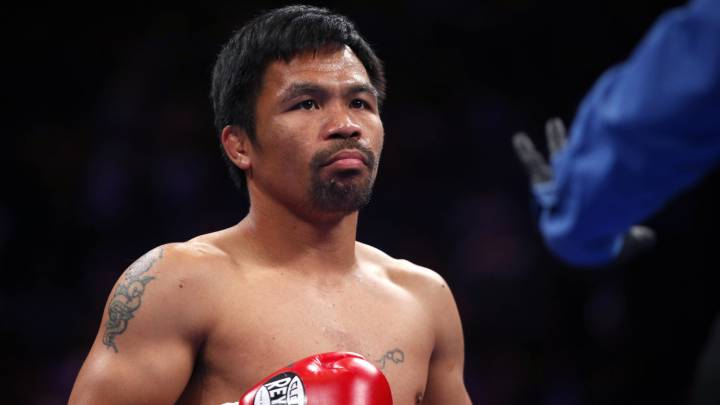 (Visited 28 times, 1 visits today)