While President Donald Trump gets attacked by the left for just about everything, the real criminals, like Barack Obama and Hillary Clinton, get a free pass. Proving just that, Obama just made major history, but not in the way he was hoping, and the mainstream media is refusing to report it. In fact, it is so bad that one expert wouldn't even put his name on it, and now, we wonder why this major secret was hidden from the American people.
Obama has just made history, but it's not the kind he should be proud of. Sadly, the Democratic Party is so brainwashed and corrupt, there is a chance they'll give the former president a pat on the back for it, but they are going to have a lot of trouble twisting this in a positive light after Obama's HUD received one of the worst audit results in US history with 500 billion dollars in accounting errors, and all we can do is wonder why it remains in the shadows. Only Barack Obama could be capable of getting away with hiding billions of dollars worth of "errors" with no outrage or even coverage from the mainstream media.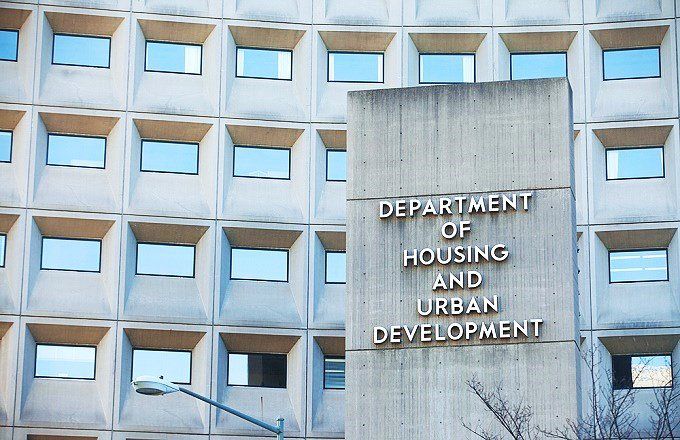 According to the U.S. Department of Housing and Urban Development, "HUD reissued its fiscal years 2016 and 2015 (restated) consolidated financial statements due to pervasive material errors that we identified," with no word from the mainstream media. The Gateway Pundit released the findings of the restated audit report from HUD:
The total amounts of errors corrected in HUD's notes and consolidated financial statements were $516.4 billion and $3.4 billion, respectively. There were several other unresolved audit matters, which restricted our ability to obtain sufficient, appropriate evidence to express an opinion. These unresolved audit matters relate to (1) the Office of General Counsel's refusal to sign the management representation letter, (2) HUD's improper use of cumulative and first-in, first-out budgetary accounting methods of disbursing community planning and development program funds, (3) the $4.2 billion in nonpooled loan assets from Ginnie Mae's stand-alone financial statements that we could not audit due to inadequate support, (4) the improper accounting for certain HUD assets and liabilities, and (5) material differences between HUD's subledger and general ledger accounts. This audit report contains 11 material weaknesses, 7 significant deficiencies, and 5 instances of noncompliance with applicable laws and regulations.
The shocking results make us wonder what would have happened if anyone else had such audit results. If it were President Donald Trump's administration, the consequences would be endless, and the mainstream media would be demanding answers. If this were a U.S. corporation, stockholders would flee, stock prices would plummet, and they would go bankrupt almost instantly. What's more, auditors will not speak out on the issue, claiming that "unresolved matters" restrict their ability to give an opinion, which is highly unusual and evident of how terrible the results are.
The Office of General Counsel's refusal to sign says it all and is downright appalling. As The Gateway Pundit points out, the attorney's inability to sign the management letter is a clear indication that the HUD's books are in error.
So, why isn't the mainstream media demanding answers? That becomes obvious when we look at who is responsible. Barack Obama appointed far-left Democrat Julian Castro to lead the agency in 2014, which means Obama's hand-picked boy was in charge during this time. So, the mainstream media would rather ignore this story than possibly shed a bad light on the former President.
Obama, the man who got away with 500 billion in accounting errors, is the man the Democratic party is proud of. The liberal media knows all about this, yet they continue to pick apart Trump, demonizing him in any way possible. Even though we are thankful that we no longer live in Obama's America, that doesn't mean he should get a free pass. He appointed Julian Castro, who made this absolute mess of HUD, and both need to answer for it — whether this is the result of utter incompetence or corruption.
Please share the story and tell us what you think by commenting below.
(Visited 30 times, 1 visits today)