Authorities Just Discovered Something In Paddock's Room That Could Change Everything It's been almost a week since Stephen Paddock opened fire on a crowd of thousands in Las Vegas at a country music festival and America is still trying to make sense of what happened. There are many questions remaining especially with so many conflicting reports that are being found all across the news and internet but recently a new discovery was made by police that could change everything.
There are too many holes in the Stephen Paddock investigation and as if it hasn't been puzzling enough, investigators have revealed new potential evidence that is raising even more red flags that Paddock wasn't the only person involved in the Las Vegas Massacre. When authorities searched Paddock's hotel room, they discovered a cell phone charger and a hotel keycard. That may sound innocent enough except for one major detail.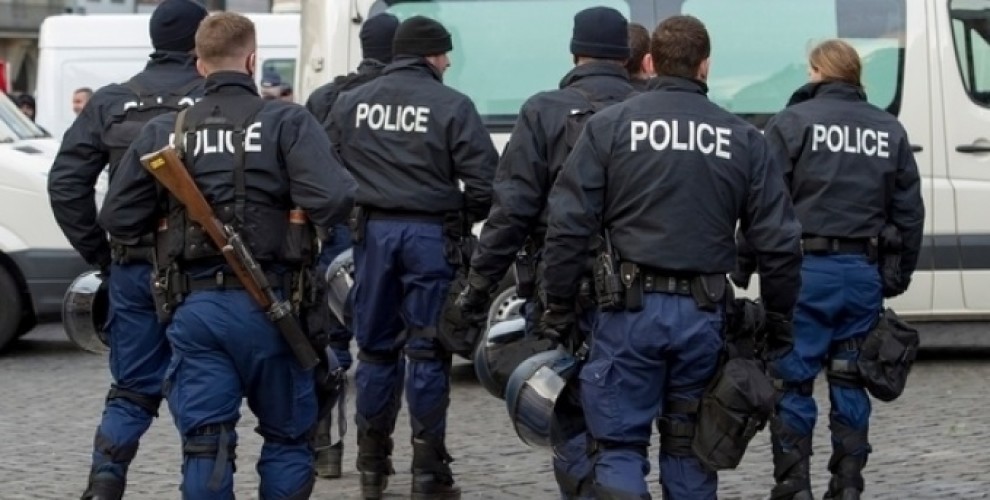 According to NBC:
Investigators are trying to determine whether anyone else was in the Las Vegas gunman's hotel room during the time he was registered there, multiple senior law enforcement officials briefed on the investigation told NBC News.
The investigators are puzzled by two discoveries: First, a charger was found that does not match any of the cell phones that belonged to the gunman, Stephen Paddock.
And second: Garage records show that during a period when Paddock's car left the hotel garage, one of his key cards was used to get into his room.
"We're very confident that there was not another shooter in that room," McMahill said. "What I cannot confirm to you today, and what we continue to investigate is, whether anybody else may have known about this incident before he carried it out."
McMahill said they also found approximately 50 pounds of tannerite and ammonium nitrate — materials that can be used to make explosive devices — in the gunman's car, but it did not appear that Paddock had assembled the material into an improvised explosive device.
Paddock unleashed a barrage of bullets from the 32nd floor of the Mandalay Bay and Casino on Sunday night, killing at least 58 people and injuring about 500 others who were attending a country music festival below. Paddock apparently killed himself, authorities said.
Senior law enforcement officials said Paddock, 64, had researched possible attack locations in Boston and Chicago, including the Lollapalooza festival in Chicago in August.
Law enforcement officials briefed on the investigation also said Friday that they had learned Paddock approached an ammunition dealer wanting to buy a large quantity of tracer rounds at a gun show in Phoenix last month.
The dealer did not have the quantity Paddock wanted, so Paddock did not end up buying anything from him, they said. The dealer told law enforcement that Paddock was neatly dressed and polite, and did not say anything that would raise a red flag. He gave the dealer the impression that he wanted the tracer rounds for recreational use with friends.
Law enforcement learned of the encounter because Paddock had an ammunition box bearing the dealer's name.
Law enforcement agents are also examining Paddock's finances. IRS records show that Paddock was a successful gambler, earning at least $5 million in 2015. Some of that could be from other investments, but most of it was from gambling, officials say.
McMahill said investigators have not found any connection between Paddock and ISIS, the terror group that claimed responsibility for the attack, a claim it made without offering any proof. The terror group's claim has been widely discounted.
Investigators have not determined a motive, he said, and have been looking at "everything" including Paddock's personal life, finances, or any political affiliations in searching for a motive behind the attack.
This new bit of information is certainly going to raise more questions. While police claim they are sure there was not another person in the hotel room that Paddock was staying in, why is there this new evidence that has no connection to him? Are police withholding information from the public, and if so why? There is so much information across the web claiming Stephen Paddock had connections to ISIS, and we even a gun runner. People are claiming that the incident was a gun deal gone bad, and the result turned into a massacre. Of course, we will probably never know the whole truth thanks to the US government and the way they usually keep quiet. But what do you think? Was Paddock acting alone or do you think there is more to the story?
(Visited 38 times, 1 visits today)