Discover the American deadliest women serial killers, as well as world worst female serial killers in human history.
7 – Leonarda Cianciulli (April 14, 1894 – October 15, 1970)
Leonarda Cianciulli was an Italian serial killer who murdered three women in Correggio between 1939 and 1940, and used their bodies to make soap and teacakes, leading people and the media to nickname her the "Soap-Maker of Correggio".
In 1939, Giuseppe, the eldest son of Cianciulli was to join the Italian army in preparation for World War II. Given Giuseppe was her favorite child, she was determined to do anything to protect him. Since she was a fortune teller herself, she decided to do human sacrifices.
She found three women, neighbors, who used to visit her for help: Faustina Setti, Francesca Soavi, and Virginia Cacioppo. One thing led to another, she managed to drug and kill her victims with an axe. Cacioppo's sister-in-law grew suspicious, and reported her fears to the police.
During interrogation, she confessed to the murders, providing detailed accounts of the crimes. She was found guilty and sentenced to thirty years in prison and three years in a criminal asylum. Cianciulli died of cerebral apoplexy in the women's criminal asylum in Pozzuoli on October 15, 1970.
6 – Lyda Southard (October 16, 1892 – February 5, 1958)

Lyda Southard is considered as a pioneer in female serial killing in the United States. She was accused of using arsenic poisoning (rat poison) to murder 6 people – her four husbands, a brother-in-law, and her daughter – in order to collect life insurance money.
Twin Falls chemist Earl Dooley began to study the deaths surrounding her. He soon discovered that Ed and Bob Dooley were murdered by arsenic poisoning, leading Prosecutor Frank to exhume the bodies of three of Lyda's husbands, Lyda's 3-year-old daughter, and Lyda's brother-in-law.
It was discovered that some of the bodies contained traces of arsenic… All 4 of Lyda's husbands had held a life insurance policy where they listed her as the beneficiary. Lyda was able to collect over $7,000 over the years from the deaths of her first three husbands.
After a six-week trial, Lyda Southard was found guilty and sentenced from ten years to life in an Idaho prison. But she later died of a heart attack on February 5 of 1958 in Salt Lake City, Utah. Her body was interred at Sunset Memorial Park in Twin Falls, Idaho.
5 – Aileen Carol Wuornos (February 29, 1956 – October 9, 2002)
Aileen Carol Wuornos was a woman serial killer who murdered 7 men in Florida between 1989 and 1990. Although confessed to the crimes, she claimed acting in self defense because the victims had either raped or attempted to rape her while she was working as a prostitute.
Even before Wuornos was arrested as a murderer, she had a criminal record of driving under the influence (DUI), assaulting and disturbing the peace. She also has a record of armed robbery, car theft, resisting arrest, and obstruction of justice.
But those offenses were not enough. Between 1989 and 1990, she killed seven men: Richard Mallory (age 51), David Spears (age 43), Charles Carskaddon (age 40), Peter Siems (age 65), Troy Burress (age 50), Charles "Dick" Humphreys, (age 56), and Walter Jeno Antonio (age 62).
The jury and judge did not buy her alibi that all the murders were committed in self-defense. She was convicted and sentenced to death for six of the murders and was executed by the State of Florida by lethal injection on October 9, 2002.
4 – Marie Noe (born August 23, 1928)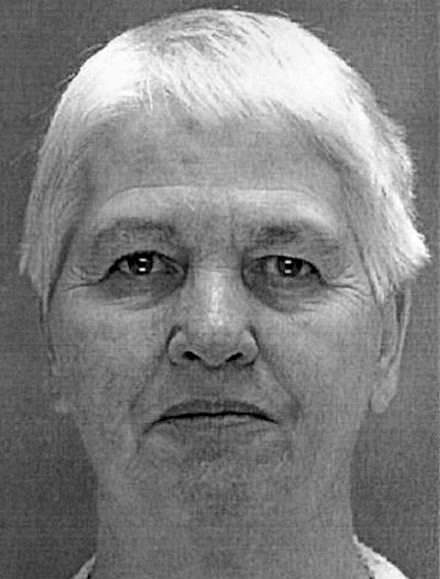 Marie Noe is an American serial killer convicted in June 1999 of killing 8 of her own children between 1949 and 1968. Having had no proof yet, the mysterious cause of death of the innocent children was then attributed to sudden infant death syndrome.
Suspicion led authorities to become interested in the case after the publication of the 1997 book The Death of Innocents, about New York woman Waneta Hoyt, and an investigative article (Cradle to Grave by Stephen Fried), that appeared in the April 1998 issue of Philadelphia magazine.
Stephen Fried turned over his investigation results to the Philadelphia Police Department in March 1998. That's when Mrs. Noe admitted to suffocating four of her children. She stated that she could not remember what happened to the other four who died under similar circumstances.
She was charged with first-degree murder in August 1998… Mrs. Noe admitted to eight counts of second-degree murder and she was sentenced in June 1999 to 20 years probation and psychiatric study with the first five years under house arrest. It was later revealed Noe suffered from mixed-personality disorder.
3 – Nannie Doss (November 4, 1905 – June 2, 1965)
Born Nancy Hazel, Nannie Doss was an American serial killer convicted of murdering 11 people between the 1920s and 1954: 4 husbands, 2 children, her two sisters, her mother, a grandson, and a mother-in-law.
After her fifth husband had died in a small hospital in Tulsa, Oklahoma, police started investigating the mysterious reasons behind the deaths.  Nannie Doss finally confessed to the murders in October 1954. The prosecution found her mentally fit for trial.
The state of Oklahoma centered its case only on Samuel Doss. She pleaded guilty on May 17, 1955, and was sentenced to life imprisonment. The state did not pursue the death penalty due to her gender. Doss was never charged with the other deaths.
However Nannie Doss died of leukemia in the hospital ward of the Oklahoma State Penitentiary in 1965. What the state did not want to do cancer did it; she died after a long battle with leukemia.
2 – Bertha Gifford (October 1872 – August 20, 1951)

When it comes to most evil serial killer, Bertha Alice Williams Graham Gifford comes in second position. She was a farmwife in rural Catawissa, Missouri, during the early 1900s who was accused of murdering 17 members of the local community.
Gifford was known in her community for her cooking skills and caring for sick neighbors and relatives, but she has a dark skill that the community had not known yet, until 1928, when she was arrested and charged with the murders of three people.
After numerous deaths in the community, authorities become suspicious. The exhumation and post-mortem exams of Edward Brinley, Elmer and Lloyd Schamel revealed large amounts of arsenic. Although she fatally poisoned 17 members, Gifford was put on trial for these murders only.
Bertha was found not guilty by reason of insanity and committed to a mental institution where she remained until her death in 1951. However, most historians and family members believe Gifford might actually killed more than 17 people over a period of 21 years.
1 – Jane Toppan (1857–1938)
Jane Toppan is the worst female serial killer in American history. She confessed to have murdered 31 people in 1901. In fact, her goal was "to have killed more people — helpless people — than any other man or woman who ever lived…"
In 1885, Toppan started a residency as a nurse at Cambridge Hospital. She underwent a dark work by doing experiments on her patients with morphine and atropine; she would alter their prescribed dosages to see what it did to their nervous systems.
She also spent a lot of time alone with those patients, making up fake charts and medicating them to drift in and out of consciousness and even get into bed with them, claiming she derived a sexual thrill from patients being near death, coming back to life and then dying again.
After police finally arrested Toppan in 1902, she had confessed to 31 murders. Ironically, On June 23, in the Barnstable County Courthouse, she was found not guilty by reason of insanity and committed for life in the Taunton Insane Hospital.
(Visited 80 times, 1 visits today)