The penis is the male sex organ. It is made of many parts: the glans, the frenum, the Shaft, the root (base of the penis), and the scrotum which holds both testicles. The glans, the head of the penis, is the most sensitive part of the male genitalia; that's where men prefer to be touched during sexual relationship.
Male sexual arousal begins with the erection of the penis, a few seconds after a visual stimulation, caress (touching or being touched gently and affectionately), or thoughts of love. From this initial stage of excitement, men proceed to the second phase of human sexual response cycle (plateau phase) if the erection continues. Unfortunately, it is not always the case for some men; the erection is weak or there is none; this condition is called erectile dysfunction.
Erectile dysfunction, also called sexual impotence, is the fact that you are unable to obtain a normal erection. Most of times, there is erection, but your penis is not firm enough for vaginal penetration. Sometimes, you are able to achieve an erection, but not able to maintain it during the coitus; that's the most embarrassing moment in a man life. Men who have experienced this humiliating situation tend to be embarrassed, and lose confidence in themselves.
If that happened to you, you are not alone. Erectile dysfunction represents a major problem for men all over the world. In North America only, it is estimated that more than 10 million men are affected by impotence.
Besides pleasure, what other beneficial effects of sexual intercourse?
Sex is a blessing; everyone likes it. From the beginning, even before evolution, human being was passionate about sexuality. It is a part of our life. However, recently, scientists have discovered that sexuality has more importance than a short moment of pleasure; it helps prevent many medical disorders:
Heart disease – many studies have found a low heart disease rate among couple who love each other, and have sex regularly. Scientists believe that sexual intercourse helps eliminate toxins, activate the venous circulation and the heart muscle.
Certain cancers (in men) – regular sexual intercourse has shown to reduce the risk of developing prostate cancer by 15%. Therefore, if you are a male over 40, increase your sexual activity (safe sex please)
Certain cancers (women) – regular sexual activity is also beneficial to women. Recent studies have shown that regular stimulation of the nipples or vaginal and clitoral orgasm release oxytocin, "the hormone of love", which is beneficial for the health of women breast.
Stroke – not only regular coitus helps prevent stroke attack, but also helps those who already had it. There are myths out there circulating that sex after stroke is not safe fro stroke patients; that has never been proven scientifically or practically. Sex is great for the physical and mental well-being of stroke patients.
Stress – according to a new study by New Scientists magazine, published on cbs news, sex calms the nerves, lower stress, lower blood pressure and decreases anxiety. People who have abstained from sex tend to have highest blood pressure response to stress.
Mood – it is shown that women who are sexually satisfied, that is they not only have regular sexual intercourse but also their orgasm, tend to be more friendly, smiling/laughing more often, confident and happy, respectful toward their spouse. In short, regular sexual activities bring more harmony in a family.
Erectile Dysfunction Causes and Risk Factors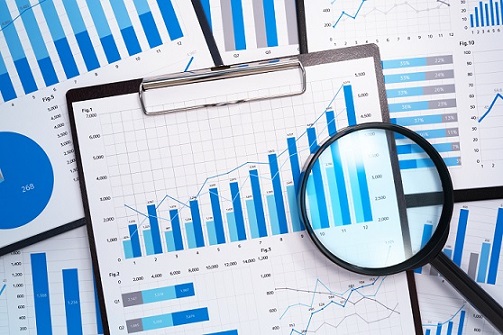 Erectile dysfunction affects almost 10% of men and comes from many factors. Scientists believe that about 90% of erectile dysfunction problems are due to organic origin, vascular diseases, diabetes, hormonal disorders, drug abuse, alcohol abuse, and tobacco. Other possible factors of impotence include age and emotional problems.
Age – According to many studies conducted in the United States, incidence of erectile dysfunction varies with age. 7 to 8% for men ages 20 to 39 and 55-60% Men aged over 70 years. As a man gets older, erection becomes less rigid. It takes him longer to be sexually aroused, the number of spontaneous erections decreases, the preliminaries must be longer, and direct stimulation to the penis must be increased for it to become erected. In some men, the changes can start occurring as early as age 40.
Tobacco – cigarette smoke is one of the main causes of erectile dysfunction. It is shown that impotence occurs twice more among smokers than among nonsmokers. This statistic includes those who expose to secondhand smoke. A recent study made on 300 couples has shown that on average non-smoker couples have sexual intercourse almost three times more than the smokers.
Alcohol – besides heart disease, liver disease, cancer, nerve damage, stomach ulcers and depression, alcohol causes a decreased libido in both men and women. Heavy consumption of alcohol can cause a medical condition called chronic arteriovenous, which blocks normal circulation of blood to the penis.
Diseases – erectile dysfunction can be a warning signal of certain diseases such as cancer, cardiovascular disease, diabetes, Prostatitis, HIV/AIDS, Balanitis, Epididymitis, Anemia, hypertension, Hypercholesterolemia, hypogonadism, Parkinson's disease, injuries to the brain or spinal cord, etc..
Depression – among the consequences of clinical depression, impotence is one. This apathetic disorder decreases desire to have sex, and all sexual contact in both man and woman. Studies have shown that there is a close connection between depression and male erectile dysfunction (MED). According to the Massachusetts Male Aging Study group, impotence occurs more often among depressed men than among those who are not.
Medications – Use of certain medications may result in erectile dysfunction. Some of them include blood pressure medications (mainly beta-blockers), hormone replacement drugs (Estrogen, Progestin), antidepressants, finasteride, Sedating substances, antiepileptic drugs (AEDs), amphetamines (methylamphetamine, N-methylamphetamine or desoxyephedrine).
Other factors of impotence include Stress, fear, anxiety, and anger. However, unlike organic causes, these psychological factors can cause temporary erectile dysfunction. The man is still able to have erections when he is masturbating and during sexual intercourse.
Erectile Dysfunction Symptoms
You suffer from erectile dysfunction if you have:
Inability to have an erection
Inability to sustain an erection.
Erectile Dysfunction Diagnosis
If you are a man having impotence, your doctor will look first to identify the cause of the dysfunction by asking you questions about your medical history, and the period when the impotence occurs. Usually, the diagnosis of erectile dysfumction is based on: physical exam, to rule out anatomic abnormalities; and blood and urine tests to detect presence of diseases (cancer, diabetes), drugs used, and hormone concentration.
In addition, your doctor can recommend "nocturnal penile tumescence (NPT) test" over a three-day period to determine whether you have erections during sleep. If the number of your nocturnal erection is less than five (during sleep, your impotence may not be of organic origin. In some cases, the doctor may also recommend an ultrasound to check blood flow to your penis
 Erectile Dysfunction Treatment
The most difficult obstacle in the treatment of male erectile dysfunction (MED) is your mental attitude to the problem. The more you think that your sex life is over, the more it may be. When you are facing impotence for the first time in your life, you should first undergo a complete physical examination to rule out other medical conditions capable of causing the problem. That will increase your confidence, knowing the problem is less severe. In addition, your partner (if you have one) has a vital role to play. Throughout the therapy, she must be very sexually provocative. She can do so by wearing sexy lingerie, doing aphrodisiac moves, etc.
Treatment of impotence is aimed at correcting the impotence and ultimately all health conditions causing the dysfunction. There are many methods you can consider:
Drugs – since developed by pharmaceutical company Pfizer in 1998, Viagra (sildenafil citrate) is the leading erectile dysfunction medication on the market. The drug seems to work for most men. Men with high blood pressure, diabetes, and depression claim that Viagra improves their erections. Right after Viagra, comes Tadalafil (Cialis) and vardenafil (Levitra). Those drugs contain nitric oxide, a chemical that is responsible for increasing blood flow to the penis.
However, like all drugs, those medications are not safe for men over 50, or those who have the following health conditions:
Stroke
Heart disease;
Congestive heart failure;
High/low blood pressure;
Coronary artery disease;
Liver disease;
Diabetes;
Kidney disease;
Sickle cell anemia
Leukemia;
Retinitis pigmentosa;
etc.
In addition, you should not take Viagra, Cialis and Levitra if you are taking:
Blood Thinning Medications

Ascriptin
Excedrin
Advil
Aleve
Alka-Seltzer
Anacin
Anacin
Anaprox
Ibuprofen
Indocin
Coumadin
Asprin
Ascriptin
Midol
Motrin
Bayer
Etc.

Nitrate drugs for angina

Deponit (transdermal)
Minitran
Nitrek
Nitro-BID (and Nitro-BID ointment)
Nitrodisc
Nitro-DUR
Nitrogard
Nitroglyn
Nitrolingual (spray)
Nitrol ointment (APPLI-KIT)
Nitrong
Nitro-Par Nitrostat
Nitro-Time
Transderm-Nitro
Etc.

Alpha-blockers for enlarged prostate or high blood pressure

Cardura
Hytrin
Uroxatral
Flomax
Minipress
Etc.
Other options – Other treatments your doctor may consider include hormone replacement therapy, if the impotence is caused by a testosterone deficiency; penis pumps, method of placing a tube over your penis and then pump out the air to create a vacuum that pulls blood into the penis; Penile implants, surgical insertion of a mechanical device into the two sides of your penis to help achieve and/or sustain a firm erection; and Vascular surgery, a surgical treatment consisting of repairing narrowed and clogged blood vessels to facilitate blood flow into your penis
Erectile Dysfunction Prevention
As for other diseases, to prevent erectile dysfunction, you need to be in good health:
Do regular physical exercise;
Avoid cigarette smoke, including second hand smoke
Consume alcohol moderately; alcohol consumption increases all risk factors of organic erectile dysfunction
Do not over work;
Get enough sleep;
Avoid all illegal drugs;
Stress can also decrease the strength of your erections; avoid or manage it in a constructive way.
Eat a healthy diet; a well-balanced diet helps prevent not only Impotence, but also obesity, high blood, cancer, and heart disease.
In case you suffer from a disease that can lead to erectile dysfunction, consult your health care provider regularly to prevent complications.
PMID: 9710291 [PubMed – indexed for MEDLINE]
http://www.cbsnews.com/stories/2006/01/27/earlyshow/saturday/main1248949.shtml
(Visited 86 times, 1 visits today)