Girlfriend of the Las Vegas Shooter Tells a secret…
United States law enforcement has been waiting, rather impatiently, for the return of Marilou Danley, the girlfriend of Stephen Paddock.
Paddock was the shooter who is responsible for almost sixty deaths and over five hundred injuries after he opened fire on a Las Vegas concert Sunday night.
Danley supposedly lived with Paddock but was suspiciously out of the country visiting her family when the horrific event took place.
In an exclusive interview with CNN, relatives of Danley vehemently maintained that Danley knew nothing about Paddock's actions beforehand. According to her family, Paddock surprised Danley with tickets to go visit her family and strongly encouraged her to leave. Her sister, who preferred not to be identified had this to say:
"I know that she don't know anything as well like us. She was sent away. She was away so that she will be not there to interfere with what he's planning,"
"In that sense, I thank him for sparing my sister's life," she said, adding her sister was "really in love with Steve."
She also believes that Danley is "even (more) shocked than us" by Paddock's actions.
"No one can put the puzzles together, no one, except Marilou, because Steve is not here to talk anymore. Only Marilou can maybe help," the sister said.
"If Marilou was there, this may be [sic] as well didn't happen because she won't let it happen."
Please share the story and tell us what you think by commenting below.
Authorities from not only the United States but the Philippines and Australia (where Danley's sister lives) were all involved in the search for her. They have hopes that she can help law enforcement understand the motivation behind Paddock's Las Vegas massacre. According to police officials, Danley is a person of interest, but she did return to the United States voluntarily in order to clear her name. Danley was cleared by police shortly after the shooting, but when information surfaced about more than a hundred thousand dollars sent to her by Paddock, shortly before the shooting, their interest was once again turned toward her.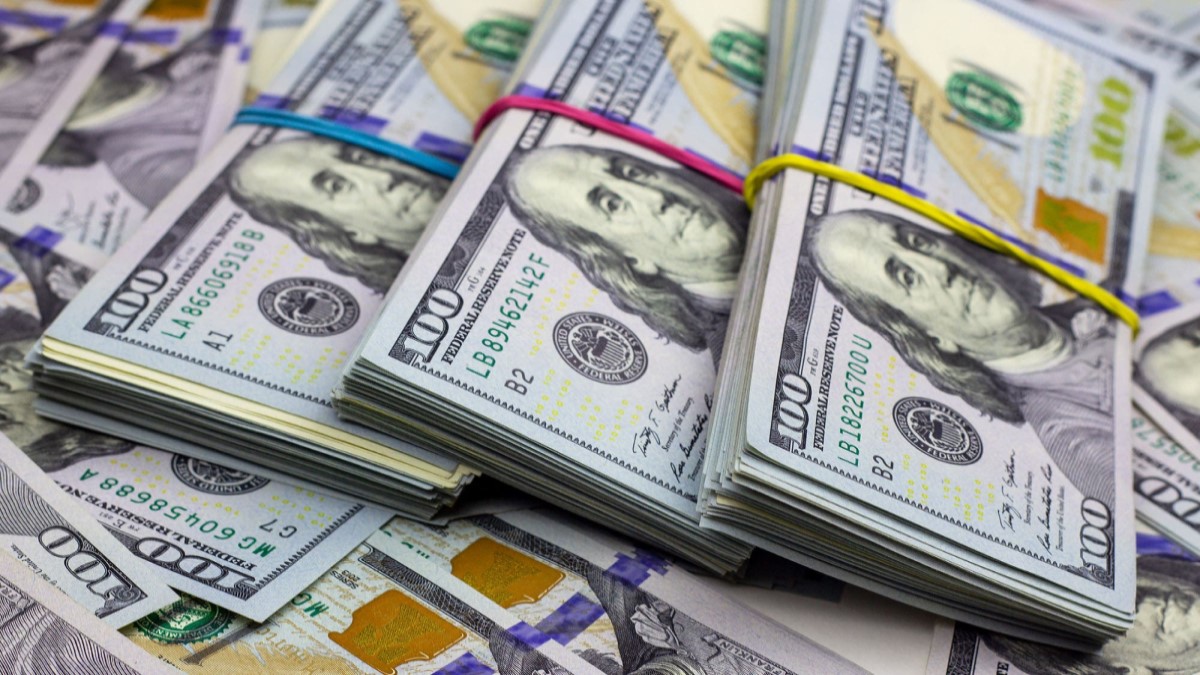 The picture painted by Danley's family might not be the whole story on the mystery woman who knew Paddock the best. Dennis Michael Lynch reports some new information that leads us to believe that Danley's name shouldn't be Danley at all. NEWSWEEK uncovered information about the double life that Danley has been living, including multiple social security numbers and at least two husbands at one time.
"Marilou came to the U.S. as Marilou Natividad, married Geary Danley in 1990 and took his surname. Danley, 76, lives in Arkansas, but he has declined to answer questions.
In 1996, Marilou wed Jose Bustos, and became Marilou Bustos. But she did not dissolve her marriage to Danley until 2015, divorce records show.
Both marriage licenses were filed in Clark County, which includes the city of Las Vegas, even though the Danleys lived in Tennessee and Arkansas around the time of their marriage, and the Bustoses lived in California. Marilou also has a daughter, currently living in California, but it is unclear whether one of her husbands, or another man, fathered the child.
In California, her name is registered as Marilou Natividad-Bustos and her birthday is listed as January 1962, making her 55 years old. Under a different Social Security number in Nevada, her name is Marilou Lou Danley and her birthday is listed as December 1954, making her 62.
At times, her identities merged: Marilou filed for bankruptcy in 2012, under the name Bustos, while she was still married to Danley and living with Paddock in Reno. Her lawyer during the bankruptcy has not yet responded to a request for comment. Marilou travels back to California often to visit her daughter there, Reno neighbors told Newsweek.
Marilou held multiple addresses, some simultaneously—in Arkansas, Tennessee, California, Florida and other states, and often moved through cities within those states."
Danley, or whatever her legal name is, may not have been physically present for the shooting, but it's hard to believe that she didn't have any idea about the forthcoming events at all. Even if we could get past the fraud of social security numbers, multiple marriages, and an unresolved bankruptcy, there seem to be about a hundred thousand reasons for her to check in with her significant other and see what might be up with him. Perhaps Paddock was just a generous guy, and he threw a lot of money around when asked, but considering what we know of his character so far, it seems unlikely.
Please share the story and tell us what you think by commenting below.
(Visited 21 times, 1 visits today)