Budweiser's New NFL Ad Leaves Military Family In Total SHOCK With What It Shows
As one of the NFL's biggest sponsors, Budweiser let it be known this week that they aren't backing down to many Americans' demands that they pull their support from the sport that allows protests to continue. Now, they have come out with a new commercial that is leaving ever Military family in the country in complete shock.
The beer company offered a public statement that didn't condone the National Anthem kneelers but also didn't discredit them. They spoke of support for our military members who have and are defending our freedom but left a lot to be desired in making a real statement through assertive action.
Yahoo Finance compiled the responses of sponsors to the protest, most of which carried the disappointing theme that they considered the actions of players to be freedom of speech. The official report from Anheuser-Busch reads:
"On Monday night, a spokesperson for Anheuser-Busch InBev sent Yahoo Finance this statement, which appears to fall into the play-it-safe, neutral category along with Under Armour and Ford:
"At Anheuser-Busch, we have a long heritage of supporting the institutions and values that have made America so strong. That includes our armed forces and the national anthem as well as diversity, equality, and freedom of speech. We proudly employ over 1,100 military veterans and we work every day to create an inclusive environment for all of our employees. Because only together can we achieve our dream of bringing people together for a better world."
While their politically correct statement seems to be playing it really safe on the issue, their commercial sends a very clear message that not everyone is going to appreciate. Perhaps Anheuser-Busch realized the fine line they were walking with who their customers are. True Americans who bleed red, white, and blue and are boycotting the NFL are the ones who drink their beer, not those who support these anti-patriotic protests.
The company's recent commercial represents this, bringing the attention back to where it belongs — on the sacrifice of those who fight to defend our flag that entitled sports stars are kneeling before.
When you reach into the cooler this weekend and pop open a cold one while spending time with those you love, Budweiser hopes you think of them and drink one of their beers while not watching football. With that plan in mind, they created a special commercial to commemorate our nation's independence and many Americans were floored at what they saw.
It's been a year of beer debacles a major brewing company like Heineken going down the misguided path behind liberal coffee giant Starbucks in mixing politics with their products. Budweiser also decided to mix the two but in a much different way that left their customer base in awe and ensured that they are the staple beverage for beer drinkers at cookouts across the country.
Right Wing News reports:
If this doesn't make you bleed red, white, and blue for the rest of the year, I don't know what will. I mean, what's more American than beer, Marines, Star Wars and helping veterans?
Star Wars star Adam Driver (better known as Kylo Ren) is a Marine veteran who has achieved his dream of becoming an actor. Now, he wants to give back, with the help of Budweiser's "Folds Of Honor" program.
Budweiser created a docu-movie of sort in their moving ad that really tugs at the heartstrings of every country-loving patriot in the country. Driver is seen traveling across the country to meet up the real daughter of an actual wounded Army vet, John Williams, who had been severely injured during a training exercise. The hero's daughter, Hayley Grace Williams, is currently studying to become a nurse and had written into the "Folds of Honor" program in hopes of getting a scholarship to help facilitate her dreams.
"Because of his injury, Williams was not able to go overseas and was medically discharged," Right Wing News explains. "His daughter has been forced to work 40 hours a week to pay for her final year of school, which is going to cost $44,000. In her letter, Hayley explains that the weight she carries is so great that she may not be able to finish her final year of schooling."
While Heineken preaches to red-blooded Americans about "open borders" on their bottles, Budweiser took the patriotic approach rather than using divisive political rhetoric to sell beer.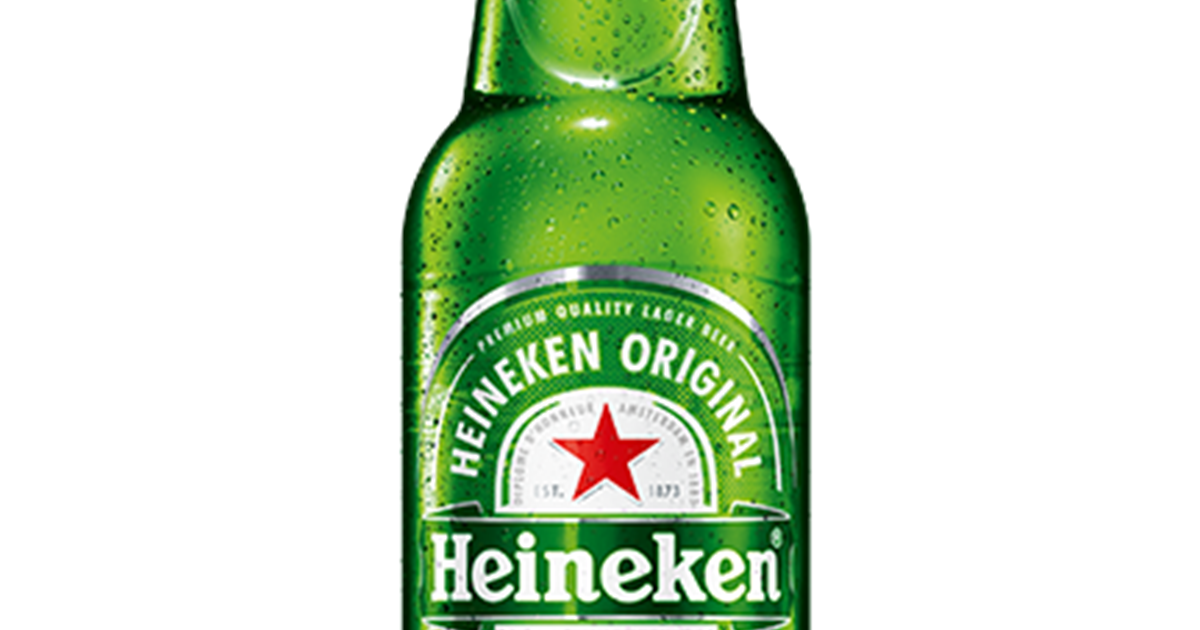 The sales should speak for themselves in that Heineken lost a huge portion of their customer base and Budweiser reinstated they're truly the "king of beers."
Here is what the Heineken bottle reads:
Here's To An Open World
To a world without borders or barriers. To the belief that there is more that unites us than divides us. To find common ground to raise a bottle with the person next to you. Because a stranger is just a friend that you haven't had a cold Heineken with yet.
(Visited 17 times, 1 visits today)