Migraine Medication, Alternative Therapies and Herbal Remedies
Migraine is characterized by regular and repetitive occurrence of severe and violent headaches due to vasodilation or increase in the size of the arteries of the brain. The pain is often felt on only one side of the head and sometimes accompanied by nausea, vomiting and hypersensitivity to light or/and noises. Without an effective migraine medication, the crisis can last between 4 and 72 hours.
This type of headache affects about 12% of adults and 5-10% of children and adolescents worldwide. Often these headaches have an external cause, such as stress or an odor, and can be reduced when the trigger is identified and eliminated.
Without getting rid of the cause, no migraine medication will really work permanently.
9 Common Causes of Migraine Headaches
According to the National Headache Foundation, the most common triggers of the disease include:
Food: coffee, chocolate, aged cheeses, processed meats, and certain spices;
Stress: Stress, and in particular, the relaxation period following the stress episode seems to trigger migraines;
Sugar and Alcoholic: Sugar and alcoholic drinks are also common causes of migraine headaches;
Sleep: sleeping too much, not getting enough sleep, or changing your sleep patterns can cause migraines;
Sensory Stimuli: Some sensory stimuli, such as noise, intense light or heady perfume, have been identified as triggers by people who suffer from migraine-related headaches.
Bad weather: According to a study conducted by researchers at the University of Cincinnati, migraine has an additional 28% chance of occurring during a storm;
Genes: certain genetic factors predispose to the disease. In a 2013 study published in Science Translational Medicine, researchers at the University of California identified a genetic mutation associated with migraine symptoms.
Changes in Estrogen Levels: Fluctuations in estrogen levels, whether due to menstruation, birth control pills, pregnancy or menopause, can trigger these types of headaches.
Inadequate Fluid Intake or Skipping Meals: The fact of not having eaten and being hungry can cause a crisis. Similarly not drinking enough water can cause the occurrence of migraine symptoms. In this case, eat on time and drink about 2 liters of water per day can completely eliminate the problem.
The Best Migraine Medication and Simple Alternatives
If you are unable to control or relieve your headaches and they have handicapped your life so much that they impact your daily activities you do not need to lose hope; many treatment options exist, medical and alternative.
If you want to adopt a medical treatment, Triptan can be a good choice. This migraine medication is the most recommended migraine medicine in the United States. This drug can indeed provide relief, but it can cause serious side effects. In addition, you need a prescription to buy it.
Alternative Migraine Medicine and Therapies
Biofeedback. A vast majority of published studies confirm the efficacy of biofeedback to relieve migraines and tension headaches. Whether accompanied by relaxation, combined with behavioral therapy or alone, the results of extensive research indicate greater efficacy than a control group, or equivalent to migraine medication. Long-term results are equally satisfactory, with some studies suggesting that improvements are maintained after 5 years for 91% of patients.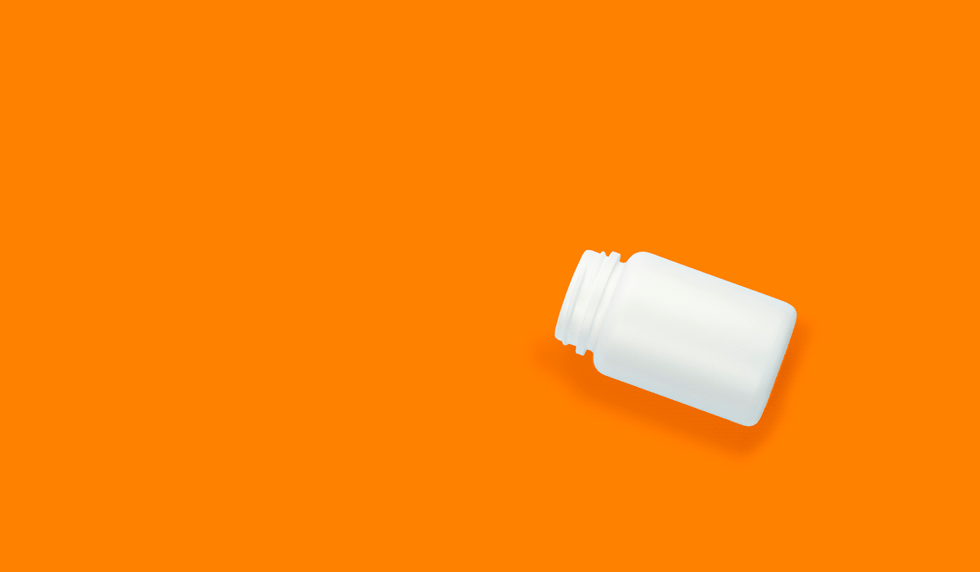 Gestures and Reflexes. Some techniques practiced as soon as the symptoms occur can produce a noticeable relief. For example, drink plenty of water to hydrate your cells, and then lying in a quiet, dark room, put on a cold cloth or a refrigerant pack on the forehead and can be the best natural migraine medicine ever.
Menthol Pencil. You can also breathe fresh mint or apply a menthol pencil to the temples, and massage the temples with your fingers in order to lower the muscular tension at the temporal level.
Massaging the Head. Mix a few drops of the essential oil of rosemary, lemon balm, chamomile or lavender with a few drops of olive oil, and then massage the painful area with the mixture. You will surely feel a headache relief within minutes.
Foot baths: Add 3 or 4 drops of mint oil to a container filled with lukewarm water and immerse your feet in it for a few minutes. This is a great migraine medicine.
Applying Pressure. Exert pressure just below the eyebrow arch, above the eye socket, at the eye nerve, for a few seconds to soothe the pain.  This will produce a fast headache relief.
Simple Migraine Remedies
Thanks to their various properties, the following plants help people like you to relieve troublesome and disabling symptoms of migraine.
• Rosemary: This plant calms the pains of menstruation, as well as migraine. Prepare an infusion with a spoon of rosemary tops, and drink two cups a day.
• Valerian: It has relaxing and sedative properties, which is why it relaxes the nervous system and the brain. Take an infusion of 15 grams of the root of the plant, after letting it sit overnight.
• Passionflower: This herb relieves symptoms of anxiety, stress, and migraine headaches. It is necessary to make an infusion by adding two spoons of the dried plant to a half liter of water, and to drink two small cups a day.
• Mint: mint has a relaxing action on the central nervous system, and is thus analgesic. Prepare an infusion with a spoon of mint flowers in each cup of water and drink two cups a day.
Migraine Prevention
To prevent migraine, which is very common today, it is essential to have a balanced and healthy diet, sleep adequately and, above all, avoid the factors that trigger the symptoms. In certain cases, such as genetic factors, there is no real prevention method.
It is possible to reduce or stop migraine symptoms by living a healthy lifestyle, and identifying and eliminating these triggers. Healthy habits, such as having regular restful sleep and avoiding triggering foods, are also important. In some cases, however, temporary use of a medication can be necessary.
References
1 – R. B. Lipton, D. C. Buse, C. B. Hall, H. Tennen, T. A. DeFreitas, T. M. Borkowski, B. M. Grosberg, S. R. Haut. Reduction in perceived stress as a migraine trigger: Testing the "let-down headache" hypothesis. Neurology, 2014.
2 – Wake Forest Baptist Medical Center. "Researchers probing potential power of meditation as therapy." ScienceDaily. ScienceDaily, 8 Avril 2015.
3 – Geoffrey V Martin, Timothy Houle, Robert Nicholson, Albert Peterlin, and Vincent T Martin. Lightning and its association with the frequency of headache in migraineurs: An observational cohort study. Cephalalgia, 24 janvier 2013.
4 – Knut Hagen, Kari Thoresen, Lars Jacob Stovner, John-Anker Zwart. High dietary caffeine consumption is associated with a modest increase in headache prevalence: results from the Head-HUNT Study. Journal of Headache Pain, 2009
5- University of Vermont. "Caffeine Withdrawal Headache Explained: Your Brain On — And Off — Caffeine." ScienceDaily, 4 Mai 2009
6-  K. C. Brennan, E. A. Bates, R. E. Shapiro, J. Zyuzin, W. C. Hallows, Y. Huang, H.-Y. Lee, C. R. Jones, Y.-H. Fu, A. C. Charles, L. J. Ptacek. Casein Kinase I  Mutations in Familial Migraine and Advanced Sleep Phase. Science Translational Medicine, 2013.
7- Aarno Palotie et al. Meta-analysis of 375,000 individuals identifies 38 susceptibility loci for migraine. Nature Genetics, 201
(Visited 35 times, 1 visits today)